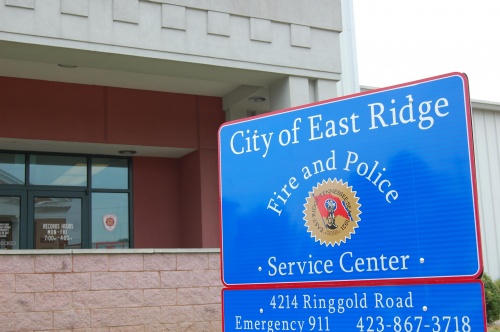 The following information was compiled from ERPD "pass along" reports.
July 25 Day Shift
22-010491- 4214 Ringgold Road-
The caller reported that he believes he is being scammed.  He came to the police department to report that he had received phone calls asking for money.  He stated he went to his bank and spoke with the manager about money coming out of his account.  He could not provide how much he was missing, if any at all.  Misc. report on file.
4214 Ringgold Rd (runaway):
The reporting party came to the police department to report that her 13-year-old juvenile daughter ran away from their motel room at the Budgetel last night. Reporting party stated she found this out when her daughter called her to say she was running from the police following a fight she was in on Chandler Place in Chattanooga that evening. The juvenile was entered into NCIC. (22-010487).
941 Spring Creek Rd (miscellaneous):
a CPS worker reported a newborn tested positive for heroin when it was delivered on Friday night. The parents both admitted to the worker that they smoked heroin throughout the pregnancy. A miscellaneous report was completed due to the couple residing in Chattanooga's jurisdiction, but CPD refused to take the report because the child was in East Ridge. (22-010477).
941 Spring Creek Rd (suspicious person):
Hospital staff reported a male asleep in the parking lot. Police arrived on the scene, woke the party up, and sent him on his way. (22-010474).
1410 Mack Smith Rd. Mental Health Crisis-
A male subject requested transport to Parkridge East for a mental health crisis. (22-010484)
*********************************************************************
Night Shift
6514 Ringgold Road, MAPCO / Suspicious Person: 
MAPCO clerk reported a male claiming to be a vampire.  A check of the area did not locate the person.  (no case number assigned)
6727 Ringgold Road, Wendy's Restaurant / Disorder: 
Police were called to the Wendy's due to threats being made by a male subject.  He is a mental health consumer and was ultimately given a trespass warning.  22-010499
1323 St. Thomas Street / Prowler: 
The caller reported catching someone prowling about his front door and backyard of this address.  Video was provided of the suspect.  The suspect was not located.  22-010504
1441 N Smith Street, Holiday Inn Express / Disorder: 
Police were called to a room for a disorder. Upon arrival police learned an intoxicated couple were arguing and had destroyed the room. Hotel staff told the couple to leave the property.  22-010505
5330 Ringgold Road, Honda Powersports / Open Door: 
While conducting a business check at this location, an exterior door was found unsecured.  A check of the interior did not find anyone inside.  The responsible was notified and did not respond.  The door was able to be secured.  22-010514