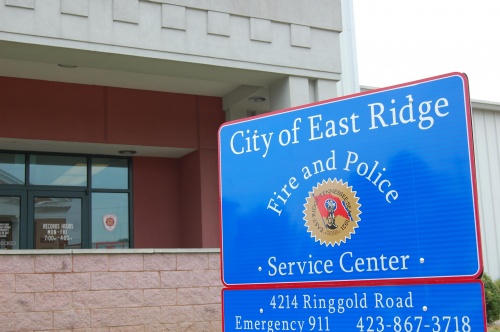 The following information was compiled from ERPD "pass along" reports.
May 30 – Day Shift
1410 N. Mack Smith Road Room  (rape):
At approximately 2200 hours last night, an unknown, young adult male entered the room of a fifty-nine year old female and was alleged to have raped her. CID responded to the scene, and the victim was transported to the Rape Crisis Center. (22-007640)
4214 Ringgold Road (warrant service):
Lucas Dodson was arrested on five active East Ridge warrants. (22-007623)
4338 Ringgold Road (welfare check):
A passing motorist observed a Romanian immigrant family playing music and panhandling on the sidewalk next to Food Lion. Police spoke to the family who told them they were trying to raise money to pay their rent which was due in a few days. The couple was advised to contact some local churches or ex-patriate organizations. (22-007643)
*********************************************************************
May 30 – Night Shift
1609 E. Ridge Avenue (Domestic 22-007670):
Mya Hamilton was arrested for Domestic Assault after she threatened to shoot her stepfather during a verbal altercation.
1410 Mack Smith Road #3211 (Arrest 22-007640):
John Doe was taken into custody for possession of cocaine.
4214 Ringgold Road (Arrest 22-007667):
Steve M. Aaron was taken into custody on East Ridge Warrants and transported to Silverdale. Aaron also had verified warrants through sessions, but CPD refused to transport due to the wrong social security number.
6301 Ringgold Rd (Alarm 22-007649):
Police were flagged down by a male at Boost Mobile stating the burglar alarm was going off. Police found a door open and cleared the business. A responsible person for the business responded and discovered nothing missing. Report on file.
914 S Seminole Dr (arrest 22-007672):
Following a traffic stop police arrested Michael Benedict for DUI and Jovani Robinson for being a felon in possession of a firearm. Robinson was also wanted by the US Marshals.
4214 Ringgold Rd (Warrant Service 22-007663):
Brandon Aaron was arrested on East Ridge warrants. CPD refused to transport due to the social on the warrant matching up but did verify his DL.
1612 Prigmore Rd (Animal Call 22-007653):
Police responded to a report of an aggressive dog after a German Shepherd from 1604 Prigmore Rd. attacked two small dogs belonging to residents at 1612 Prigmore Rd. One resident at 1612 Prigmore Rd. sustained minor injuries from pulling the dog off the two smaller dogs. Animal Control will follow up with the owner.