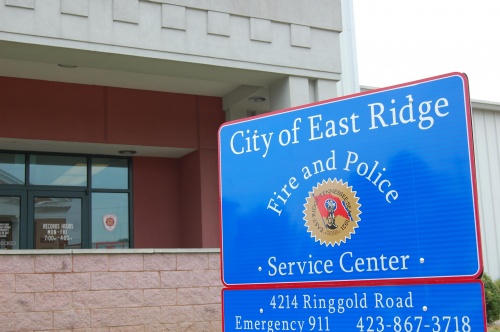 The following information was compiled from ERPD "pass along reports."
March 8 Day Shift
1517 Waterhouse Avenue (theft):
The resident's wheelchair was stolen from her front yard. The wheelchair has no foot rests and is black with a blue pouch on the back. (22-003220)
6700 Ringgold Road (warrant service):
Tavin Hunt and Matthew Allen were both arrested on active Red Bank warrants. Hunt was additionally charged with drug paraphernalia. (22-003233, 22-003235)
910 S. Crest Road (animal call):
The resident called police about the neighbor's dog running at large and defecating on his property. He was instructed to call Animal Services. (22-003221)
3400 block Shadowlawn Drive (lost tag):
The complainant lost his new TN license plate, BDG4464, after he drove off with it lying on his tailgate. He was unable to find it later. (220993227)
3300 Ringgold Road (noise complaint):
Police responded to King Audio again over loud music. The occupants of the parking lot claimed the noise had come from a car which had already left the premises. (22-003232)
6800 block Satya Way (fraud):
The resident was scammed by a person on Facebook claiming to be a personal friend. The victim provided the suspect with two $500 American Express gift cards after being promised $100,000. The victim realized it was a scam when the suspect asked for more money. Her financial institution is trying to cancel the payment. (22-003238)
*********************************************************************
 Night Shift
4214 Ringgold Rd. (Arrest 22-003247):
Isiah Hansen was arrested following a traffic stop for illegally possessing a firearm.
1523 Springdale Road (Evading 22-003252):
Chattanooga Police requested East Ridge officers check the 1500 block of Springvale Rd for a stolen Ford F150. Police located the vehicle leaving Springvale and travelling East on Ringgold Road. Officers attempted to stop the vehicle but it fled at a high rate of speed. Chattanooga later located the vehicle in their jurisdiction and identified the driver as Gregory Alexander. Warrants will be sought through East Ridge for evading arrest, reckless driving, and driving while suspended.
1517 Tombras Ave (Warrant Service 22-003241):
Brittany Olson was taken into custody on East Ridge warrants at city court and transported to jail.
4222 Ringgold Rd (Arrest 22-003246):
Police were flagged down at city court in reference to a male panhandling at the Speedway. Officers made contact with the male, later identified as a juvenile, and found him in possession of a stolen pickup truck and a stolen firearm. He was taken into custody, charged accordingly, and transported to Hamilton County Juvenile Detention.
3617 Craig Rd (Warrant Service 22-003249):
Police responded to a domestic disturbance at this location. On arrival police determined the disturbance to be verbal in nature. One involved party, Jacob Frederick, was found to have an outstanding East Ridge warrant. He was taken into custody on his warrant and transported to jail.
600 block Marlboro Ave (Violation of Conditions of Release 22-003268):
A man, previously involved in a domestic issue, once again made contact with his estranged boyfriend. There are currently active warrants for his arrest for numerous domestic violence violations. Additional warrants will be sought for him because of his continual disregard for court orders.