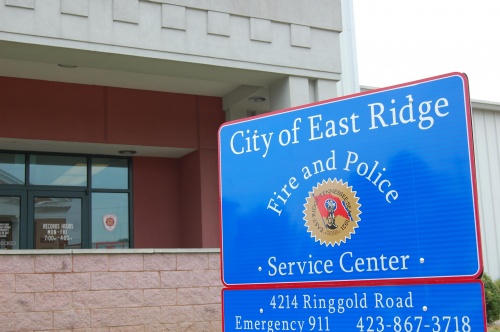 The following information was compiled from ERPD "pass along reports."
March 06 – Day Shift
22-003099- 3320 Ringgold Road- Suspicious Person-
The caller advised of an unknown male sleeping in the business. On scene officers located a male sleeping in the floor of the establishment leaning against a chair. Police attempted to wake the male to which he ignored. Police provided multiple sternal rubs to which the male roused and still ignored police. After a brief struggle the male was in custody. He was arrested for public intoxication, resisting arrest, and assault on police. The male was transported to the Hamilton County Jail at which time he was identified as Christian Pablo Virbes.
22-003107- 1400 block North Smith Street- Domestic Assault-
A woman reported that her boyfriend assaulted her this morning between 1030 and 1100 during an argument. Evidence supported her account. The boyfriend was arrested and transported to the Silverdale Detention Facility without incident. He was charged with aggravated assault.
22-003108- 4340 Ringgold Road- Unconscious Person/AOA-
On scene police spoke to the manager of the Food Lion. He advised he and the assistant manager grew concerned about a male in the men's restroom at the back of the store.  He was not responsive when they attempted to talk to him.  The assistant manager kicked the door to the stall that the suspect occupied, and the unknown male did not respond. Police confronted the suspect identified as Dustin McDowell as he exited the stall. McDowell denied being unconscious and stated he was utilizing the facility. McDowell appeared to be under the influence but was not in possession of any intoxicants or paraphernalia. EMS hooked the suspect up to heart and blood pressure monitors; his readings exceeded the normal range in every aspect. McDowell refused EMS transport to a hospital. The manager requested the man be trespassed from the Food Lion property.  Police advised him not to return.
22-003110- 600 block Marlboro Avenue- Disorder-
The complainant called to report a male subject was at his residence threatening him. The complainant stated the male subject stayed with his ex-boyfriend at this address the previous night. The complainant told police he heard the two arguing in an upstairs bedroom and attempted to intervene. The complainant stated the male subject made threats against him. Police located active conditions of release, protecting the ex-boyfriend from the male subject issued from the city of East Ridge. Police contacted the male subject by phone, and he stated he was in Hixson and wished to have an attorney present prior to any questioning. Police are seeking warrants for the arrest of the male subject on the charges of violation of conditions of release, domestic assault, and simple assault.
22-003115- 6725 Ringgold Road- Assault-
Chun Chen was arrested and charged with assault and disorderly conduct following a violent exchange with his tenants.
*********************************************************************
Night Shift
1410 Mack Smith / Suspicious Activity (22-003137):
Cari Overby was taken into custody for an outstanding warrant out of Catoosa County following a disorder at the Budgetel Inn between her and Budgetel Security.