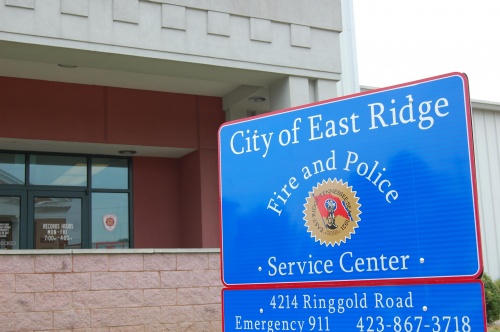 The following information was compiled from ERPD "pass along reports."
Nov. 9 Day Shift
21-016225- 900 block McBrien Road- Mentally Disturbed-
A male subject called to advise he was being harassed. On scene police spoke with him and determined he was a mental health consumer. He advised he had won the lottery in 2009 but someone had stolen his money. He was sent on his way.
21-016227- 941 Spring Creek Road- Disorder/Arrest-
Travis Williams was arrested following an altercation with hospital security guards. He was transported to Silverdale. 
21-016228- 3440 Shadowlawn Drive- Burglary-
On scene police spoke with the resident. She stated her home had been broken into and items were stolen. The resident had already been through the home and advised the only items that were taken was an antique coin purse and a Swarovski collectable crystal Christmas ornament. She believes the suspect entered through the rear door that she thinks was left unlocked by her pest control technician. CID was notified and responded to process the scene and collect evidence.
21-016229- 5309 Anderson Avenue- Theft from Vehicle-
Police responded to a theft from vehicle at this address. On scene police spoke with the victim who advised the catalytic converter on his 2017 GMC box truck had been cut off, and the fuel line had been cut. Victim stated he noticed the converter was missing yesterday but "was too busy to call us." Victim stated that two of his employees noticed a suspicious white Chevy Silverado with a black bed cover across the street from this address on 11-6 and 11-7, but did not call to report, which per the victim, could have been the time frame the converter was cut off. There were old cutting blades left on scene, but none had any evidentiary value and were rusted. The Criminal Investigation Division was notified on the matter. Victim also advised he has had other catalytic converters stolen in the past at this location but didn't report any of them.
21-016230- 117 Kingwood Drive- Vandalism-
On scene police spoke with the victim. She advised around 1300 hours her neighbor called and informed her that someone had damaged her chain link fence.  Police observed a section of chain link fence that had been pulled away from one of the posts near the roadway. The victim showed police Ring security camera footage to give a timeframe between 1050 and 1057 hours on today's date, however the security camera footage skipped over the actual incident.
21-016231- 1400 blk of Swope Drive- Indecent Exposure/Arrest-
Police were dispatched to the area regarding a naked man looking through garbage cans. On scene police located Stacy Doyle. While attempting to assist Doyle he struck an officer. He was arrested and transported to Silverdale. 
*********************************************************************
Night Shift
21-016254 5359 Haisten CT. #B / Narcotics investigation:
Officers encountered several individuals at this location, among them Katie Mccary, Rickey Monday, Charles Rudder, and Paige Robinette. Consent was given to search the residence. Rudder was arrested for drugs and resisting arrest. Robinette, Monday, and McCary were all arrested on outstanding warrants.
21-016255 600 S. Moore Road / Arrest-Traffic: 
Michael T. Bell was arrested for Driving on Revoked for DUI (Habitual Offender) after a traffic stop for speeding.
1503 McDonald Rd. / Arrest/Public Intoxication: (21-016257):
Garrett Sturdivant was arrested for Public Intoxication.
1517 Tombras Ave. / Warrant Service (21-016242):
Edvin Jaurez-Ramirez was arrested on ER warrants.