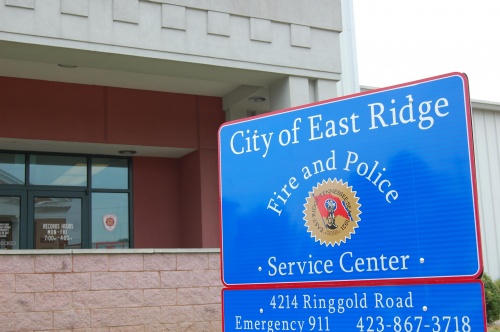 This information was compiled from ERPD "pass along" reports.
Nov. 20 Day Shift
1701 Prigmore Road- Theft
EPB called to report a theft of power. Upon arrival officers encountered a man and a woman asleep inside. Both advised they had no knowledge of the theft. EPB cut the power lines from the pole and pulled the meter. They advised they would follow up with the owner of the house.
129 Ridgeside Road- Alarm-
Police responded and found an unsecured front door. The residence was checked and turned over to the homeowner.
6514 Ringgold Road (Mapco)- Deceptive Practice-
Christian S. advised he reported the theft of his credit card to Chattanooga Police and was assigned complaint number 19-117100. Christian advised his Visa card was used at the Mapco at approximately 0150. Christian advised that after speaking with management from the Mapco he was informed that the card was used on the pump closest to the Life Care center located on the Eastern side of the building and no cameras covered that section of the parking lot. There is currently no suspect information.
1100 blk of Spring Creek Road- Suspicious Person-
The anonymous caller advised of a white male attempting to stop cars and begging for money. Upon arrival in the area no one was located.
Warrant Service-
Lesley Blansit/Morgan was served an East Ridge warrant at 601.
4226 Bennett Road- Theft-
Beverly J. came to the lobby of the ERPD to report the theft of her medication. Beverly said she had hidden her pill bottle containing 11 Oxycodone tablets. She stated she last saw them when she took one yesterday. Knowing she was going to be out at some point that day she relocated her pills to a different hiding spot. However, around 1400 hours this afternoon she discovered the hiding place disturbed and the pills missing. She said she had no idea who may have taken them. She currently resides in a house full of people, most known for their narcotics use and addiction.
309 Michelle Drive- Suspicious Activity-
The caller advised of a black male and female breaking into the vacant residence. Upon arrival no one was located.
Warrant Service-
Denecia Gaulden was served with East Ridge warrants at 601.
*********************************************************************
Night Shift
4348 Ringgold Rd / DUI:
Wanda Martinez was arrested for DUI, Poss Sch IV, and open container following a traffic stop.
1122 McBrien Road / Vandalism:
Unknown suspects broke six windows of a house under construction. One suspect may have sustained a cut due to the blood drops found below one of the window panes. Owner estimated up to $1000 in damage.
4300 Bennett Road / Vandalism:
A young couple encountered suspected juvenile males, one described as a white male hanging from the passenger window throwing eggs at cars as they passed by. The couple attempted to follow the car to get the license tag but the dark grey Volkswagen CC with dark tinted windows sped off before they could get the number.
5301 Ringgold Road (Walgreens) / Evading Police:
Police conducted a traffic stop on a white Cadillac Brougham sedan due to a headlight not working.  The vehicle's driver could not produce a DL or registration.  The name he provided, Thomas T. Kirk, was linked to Thomas T. Watkins with a felony warrant for aggravated child abuse.  When police re-approached the vehicle, the driver started the car, drove over a curb, through the lawn, over a curb and headed North on McBrien.  Police only knew that the driver had a warrant but did not know the severityand therefore, did not pursue.  Warrants are pending for Evading and driving on suspended license. 
3600 Ringgold Rd / Suspicious person:
In the Food City shopping plaza at about 0420 hours, police contacted Rodney D. near lot 3731 which is currently under construction. Rodney was standing next to his older model Honda accord (tan in color) and stated that he lives out of his car. When questioned about why he was in the closed shopping center he stated he was waiting for his boss to open the business for construction at 0800 because he is working on the construction of the building. No further police action taken.