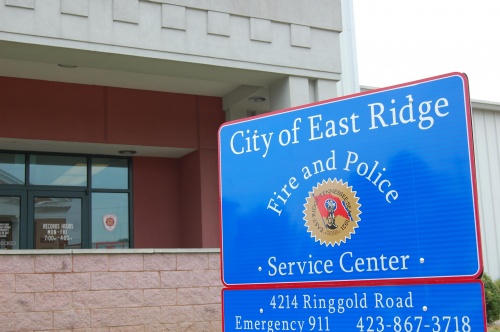 A routine visit by a state parole officer has led to the arrest of an East Ridge Man on drug and weapons charges.
Ronald Rishea Moore, 34, of a South Terrace address, was charged Wednesday with Possession of Marijuana for Resale, Possession of a Firearm by a Felon and Possession of Drug Paraphernalia. He made a $17,000 bond and is scheduled to appear in East Ridge Municipal Court on March 12.
According to an affidavit of complaint, Just after 8 a.m. on Tuesday East Ridge officers with the Crime Suppression Unit assisted Tennessee Probation and Parole with a home visit to Moore's address in the 4000 block of South Terrace. Moore said he would comply with a search of the residence and told law enforcement officers that this was indeed his place of residence. The report states that officers located two large plastic containers containing 13 large bags of suspected marijuana in addition to a gallon-size Ziploc bag with three more bags of weed. The total weight of the drug was 16.5 ounces, the report states.
Police also found a large amount of Ziploc baggies and a digital scale inside another bag.
The report states that officers went to the home's garage and located a wooden box concealed on the interior of a speaker containing almost $5,000 in cash. A fully loaded Lorcin 9mm pistol was found above the doorway going down to the garage area of the home, the report states.
According to the affidavit, Moore gave consent for police to search his vehicle where multiple after-market compartments were discovered. A search warrant was obtained and police conducted a further search of the entire residence and vehicles. A small amount of marijuana (1.6 grams) was located in a bedroom of the residence. Three large vacuum-sealed bags labeled "Harvest Keeper" were located in the yard and they were labeled with the word "glue," a slang term associated with marijuana.
The report states that at this time Moore is under felony probation sentence for Possession of Marijuana for Resale and Unlawful Possession of a Firearm. During a post-arrest interview, with a federal agent, Moore claimed ownership of the firearm. 
It was noted in the report that a forfeiture warrant will be applied for for the $4,966 in cash.