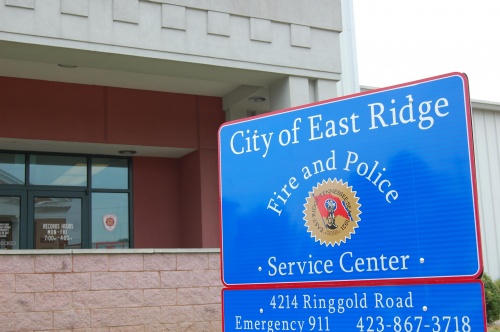 _ 1000 Bass Pro Dr.: Police were called to the Bass Pro Shops last Tuesday afternoon regarding a theft. According to a police report, an officer spoke with the store's manager who said that someone had stolen an outboard engine from a boat parked outside near the store's entrance. The theft happened between March 23 and March 27, the manager said. The report states that the engine was secured to  the boat with a cable lock that was obviously cut by the thief. The Mercury marine engine is valued at $3,167, the report states. It was entered into a national crime data base. At the time of the report, police were still waiting for surveillance video from store management.
_ 1712 Tombras Ave.: Police were dispatched to the address last week in regard to vandalism. According to a police report, an officer spoke with a homeowner who said that she just had a concrete driveway poured at the house earlier that day. When she drove by in the afternoon she discovered that someone had written obscene words and phrases in the wet concrete and had drawn obscene pictures of male genitalia. According to the report, two names were written in the concrete alongside the drawings. Police made photos of the vandalism. Police asked two girls who were walking by the house if they recognized the names, which they did; a juvenile male and a juvenile female, who both attend Easts Ridge Middle School. The report states that police will contact the school resource officer in an attempt to speak with the juveniles who may be responsible for the vandalism.
_ 1611 Glowmont Dr.: Police were called to the address early Saturday morning in regard to an unknown 911 call. According to a police report, when officers arrived they saw a white male outside next to a car, later identified as 19-year-old Steven Aaron. Officers were met outside by a woman who said that Steven and his brother Brandon Aaron, 20, were inside the house a few minutes before officers arrived yelling and screaming at one another. Officers went inside and spoke with Brandon who said that he was yelling because he had injured his leg. According to the report, when police verified the men's information it was learned that Steven had an active warrant from East Ridge for driving on a suspended drivers license. Brandon had an outstanding warrant out of Hamilton County. Both men were placed into custody and transported to the Hamilton County Jail.