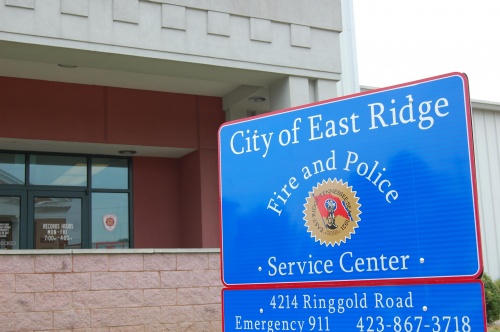 The following information was compiled from East Ridge Police Department "pass along" reports.
August 12 Day Shift
5712 Ringgold Road:
The complainant returned to Groome's Transportation to retrieve her car last night around 2330 hours. While packing her luggage she put her Arcteryx jacket and backpack on the ground. She then drove off without the two items. Upon calling Groome's she was informed the items had not been turned in by anyone. The missing backpack contains a Dell Latitude 7490 laptop computer along with various miscellaneous items.
3416 Land Street:
A woman reported that while staying with the residents at this address her black Cool Pad smart phone was stolen.  She suspects one of the residents as the culprit.
961 Spring Creek Road:
The Practice Manager for Park Ridge Medical Group East Ridge, advised that sometime between 1615 hours on 8/10/19 and 0730 hours on 8/12/19 an unknown suspect stole $160 from the money boxes located in the office.  There are currently no suspects.   
Ringgold Road at Germantown Road:
Police responded to a hit and run crash at this location. The suspect vehicle, an Acura Integra reported stolen from Chattanooga, was located at 1122 Edwin Lane. A white female, Haley Grace Neal, was located with the smashed vehicle and arrested for auto theft, driving on revoked, and leaving the scene of an accident with injury. Shane Basler (w/m) was a passenger in the vehicle and is a suspect in possible carjacking in the stolen car in Chattanooga. He was also charged with auto theft.
Neal

Basler
5707 Ringgold Road:
An employee with Dollar General, reported a white male wearing a red shirt, sunglasses and a ball cap took an undetermined amount of items from the store and walked out without paying.  The suspect left in a maroon PT Cruiser with another white male driver and fled eastbound. 
3104 Bimini Place Apartment #113:
Police responded to a burglary at this location after an unknown person broke the rear door window, threw the refrigerator over and damaged several appliances. No suspect information.
*********************************************************************
Night Shift
3206 Gleason Dr Ap A:
Reporting party called in stating someone banged on one of her windows to the house. She looked outside and saw what she thought was a male get into a green SUV or station wagon. Police searched the area but unable to locate anything.
6005 Welworth Ave (Domestic Assault):
The complainant reported that Jason Ford assaulted her at her residence.  Burns had marks on her arms and face consistent with an assault; however, Ford left prior to the arrival of police.  A warrant for Jason Ford on the charge of domestic assault will be submitted to the City Clerk's Office.
3300 Ringgold Road/Arrest Warrant:
Zachary Jones was arrested and transported to the Hamilton County Jail for a Hamilton County Warrant after a consensual encounter at this location.
Camp Jordan Park:
A man reported that his wallet containing approximately $700 in cash and his debit cards was stolen during a ball game.
358 Tanager Cir:
A verbal disorder occurred after a female subject took a handful of Advil to make her boyfriend believe she was trying to kill herself.