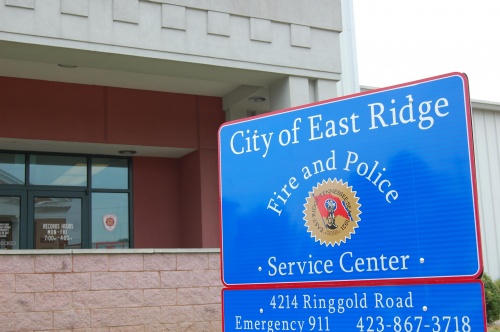 The following information was provided from East Ridge Police Department "pass along" reports.
April 24 – Day Shift
Mission Oaks Subdivision:
Police located a man identified as J'tone Jackson and his manager, Genie Cano-Montoya, at 3800 South Mission Oaks. They were advised that police had received several calls about them passing out pink bags. Cano-Montoya said she works for Hope Clothing Donation Center in Atlanta, Georgia. She said the purpose of the company is to give individuals who are on parole and homeless a job and a place to live. She also said the company works with female domestic violence victims. Cano-Montoya was advised to meet with East Ridge City Hall to seek a permit to work in East Ridge. Additional calls were received in the West District regarding Hope Charity going around the neighborhoods placing pink donation bags on the mailboxes. Per City Hall, the organization has been checked and verified. The charity is out of Atlanta, Georgia, and specializes in assisting domestic abuse victims. They are a non-profit organization, so no permitting is required in East Ridge.
503 Germantown Road:
A call was received concerning a woman said to be passed out in front of Bookout Physical Therapy.  Officers located the woman in question.  She was checked and sent on her way. 
1601 Prater Road:
Police received a call of a suspicious person at the East Ridge United Methodist Church. The caller said a man was sitting next to the church under a blanket and refused to leave the property. Upon arrival, officers located Jamaal Spikes. He was advised to move along after he was checked for warrants.
5805 Ringgold Road:
A call was received regarding a disorder at Baugh Appliance. The caller said her husband and other subjects were in a disorder over a parking space. Police responded and disbursed the group and advised them to stay away from one another.
April 24 – Night Shift
4150 Ringgold Road:
A call was received from the Walmart Neighborhood Market regarding a shoplifting incident. Police were advised that a man stole a 24-pack of Budweiser Beer.
6800 Ringgold Road:
A traffic stop was conducted on Antonio Harmon for a registration violation on the vehicle he was driving. Mr. Harmon was found to have a suspended driver license as well as an active warrant through East Ridge for driving on a suspended license. Mr. Harmon was taken into custody and transported to the Hamilton County Jail.
1410 Mack Smith Road:
Police responded several times to room 2108 at the Budgetel. The repeated need for police presence was a result of Mark Mayes making continuous calls to police and stating that someone was holding him at gun point. Each time officers arrived there was no one on scene. Mr. Mayes admitted to being under the influence of methamphetamine and was picked up by his mother. Management at Budgetel asked that Mr. Mayes not return to the property.