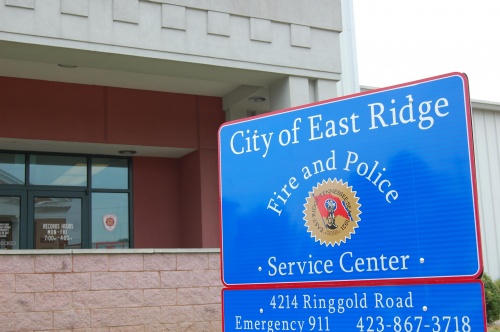 The following information was compiled from East Ridge Police Department "pass along" reports.
August 13 Day Shift
4214 Ringgold Road:
A woman responded to the police department to report possible fraud. Yesterday she applied for a loan at World Finance located at 3829 Ringgold Road, but was denied after the manager collected all her personal information. Two hours later she received a call from someone claiming to be with the U.S. Marshals stating she had rented a car found in Texas with a large quantity of drugs. The woman suspected it was a scam which was confirmed when she contacted the local Marshals office. She believes her identity was stolen when she applied for the loan.
3936 Ringgold Road:
Save A Lot called to report receiving a counterfeit $20 bill from a tall, heavy set white female. Upon being questioned by staff the woman left in a dark colored four door sedan. The item was placed into property and evidence.
915 S. Seminole Drive Apartment 38:
The complainant stated an unknown suspect made entry into his apartment and stole two watches, his wallet, and $900 cash. CID was not contacted due to the victim contaminating the scene prior to calling police. 
6700 Ringgold Road:
Curtis Bridgeman, Lesley Bridgeman and Brandon Hicks were criminally trespassed from the Quality Inn following an argument with management regarding late checkout.
4222 Ringgold Road:
A fifteen-year-old juvenile was criminally trespassed from the Speedway per the store manager after he was caught stealing a fountain drink.
*********************************************************************
Night Shift
100 Interstate 75 NB/Assist Security:
Police assisted Walden Security with an improperly parked semi at the welcome center.
5080 S Terrace/Assist Fire:
Police responded to the AMC theater to assist people exiting the business due to power loss. While on scene management smelled smoke in one of the theaters and Chattanooga Fire responded due to East Ridge Fire being tied up on a residential fire.
714 Bacon Trail, Apt 8 (Residential Fire):
Police and Fire responded to a residential fire at the condominium complex. On scene, fire and police assisted a female in exiting her apartment through a window. The source of the fire is still under investigation.
4300 Duvall St (Found Property):
A blue bag containing a wallet and iPhone was recovered from the side of the road. Police found an ID in the bag and returned the property to David Dodson.