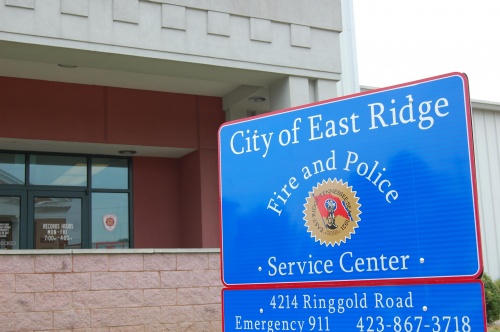 The following information was compiled from ERPD "pass along" reports.
August 5 Day Shift
3508 Ringgold Road:
Police were contacted by the pharmacist at Walgreen's Pharmacy regarding prescription fraud. The pharmacist advised that on July 24th an unknown female came into the store and presented a fraudulent prescription for a child that was not hers.  The pharmacist advised he did attempt to verify the prescription with the doctor that had written it but was told that the prescription was fraudulent.  A female identified as Angela Flanigan was arrested at the Walgreens on Rossville Boulevard for using the same fraudulent prescriptions.  The pharmacist in East Ridge was not sure if the person is the same because of different hair color.  The pharmacist will be getting video of the transaction for police. 
4000 block Bennett Road:
A caller advised police of a small child on a scooter on the roadway. Upon arrival the police spoke to the child and returned him home to 4006 Bennett Road.
302 Dunlap Avenue:
The caller advised of blood in the lot and breezeway. Upon arrival officers spoke with several tenants but nobody knew why the blood was there. Police also found that this was also reported on August 4th.
3631 Shirl Jo Lane:
The caller advised of several juveniles knocking on doors in the area and running away. Upon arrival officers spoke with the children and advised them to stop knocking on people's doors.
1100 block Spring Creek Road:
The caller advised of a male subject in the area looking in mailboxes. Upon arrival in the area officers located David Vineyard. He was checked for warrants and allowed to leave.
4401 Ringgold Road:
Police responded regarding several fraudulent checks with several suspects. All the incidents occurred during the months of May, June, and July.
5080 South Terrace:
An anonymous caller advised of a male subject on a bicycle being struck by a car.  Upon arrival fire, EMS, and police searched the area.  Fire located a male subject, but he fled into the woods behind the theater. 
5422 Marion Avenue:
A male subject called police requesting help. He stated that he was withdrawing from benzos, was physically sick and hearing voices. He was transported by EMS to Parkridge Main. Just prior to transporting him he advised EMS the voices were telling him to kill people. Police followed EMS to the hospital.
5420 Weaver Street:
The caller stated that a male subject on a bicycle was seen riding through her back yard and entering an old barn. Nobody was located when police arrived. The male subject was possibly associated with the earlier received pedestrian struck call.
6700 block Ringgold Road:
Alexander Garcia was arrested after striking several vehicles and leaving the scene. He was located by police in the 4200 block of Ringgold Road.
1014 John Ross Road:
The school called to advise that an 11-year old male wished to set himself on fire. Upon arrival the juvenile confirmed the statements. He was transported to Children's Hospital for an evaluation. Officer contacted the parents and they responded to the hospital.
4119 Dupont Street:
The resident wanted to report her son, Stanley Przybylski II as missing.  She advised she hadn't seen him since July 27th. 
*********************************************************************
Night Shift
3600 Shirl Jo Lane:
Mark Stamey was arrested for DUI, drug paraphernalia and schedule II narcotics. Connie Dunn was arrested for possession of methamphetamine and drug paraphernalia. Jacklynn Dunn was arrested for drug paraphernalia.
6800 Ringgold Road:
Jasper Coats was taken into custody for possession of marijuana with intent to distribute as well as possession of drug paraphernalia after he was discovered to be in possession of more than three ounces of marijuana following a traffic stop at this location.