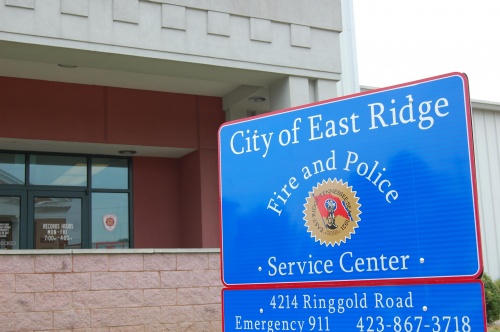 The following information was compiled from "pass along reports" provided by the East Ridge Police Department.
Dec. 7 Day Shift
21-017627- 2000 block Lee Street- Warrant Service-
Emina Hrnic was served with an East Ridge warrant and transported to Silverdale.
21-017674- 4145 Ringgold Road F54- Disorder-
The caller advised an unknown male was yelling at her for parking in a parking space. Once on scene it was found the male had already left the area.
21-017681- 4209 Ringgold Road- Hold Up Alarm-
Police responded to check the business. On scene the alarm was found to be accidental.
21-017685- 5308 Anderson Avenue- Suspicious Activity-
The resident called in advising he observed (through his surveillance camera) several school age children in his yard. On scene police checked the area with no children located.
21-017686- 4340 Ringgold Road- Disorder-
The caller advised a male was causing a disorder in the business and was refusing to leave. On scene police spoke to the male and he decided to leave.
*********************************************************************
 Night Shift
21-017693 1517 Tombras Avenue / Escape / Arrest:
During East Ridge Municipal Court, while waiting to be sentenced, Harrold Lee fled the courtroom on foot and ran south on Tombras Avenue. Following a short foot pursuit, Lee was captured, charged with escape, and transported to the Hamilton County jail.
21-017704– 4900 block Maryland Dr (Warrant Service):
Officers responded to this address regarding a subject acting erratically. The subject was identified as David Rivero and was found to have active warrants out of Hamilton County. Rivero was taken into custody and transported to Silverdale.
21-017700 6100 Ringgold Road (DUI)
Carroll Price was arrested for DUI following a traffic stop at this location.
21-017708 5300 Marion Ave (Arrest)
Dustin McDowell was arrested for Possession of Schedule II and Possession of Drug Paraphernalia following a traffic stop at this location. McDowell also had warrants out of East Ridge.
21-017712 4300 Ringgold Road (Arrest)
While en route to the Hamilton County Jail, Todd Thomas was observed walking in the middle of Ringgold Road under the influence of narcotics. Thomas was arrested for public intoxication.
400 block S. Seminole / Arrest: (21-017701)
Jerry Jackson was taken into custody following a traffic stop. Jackson was charged with felon in possession of a firearm and public intoxication.
6000 Ringgold Rd (arrest):
Rachel Burden was taken into custody for two Hamilton County warrants following a traffic stop at this location. 21-017710