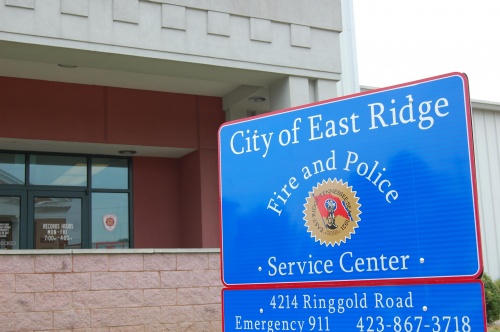 The following information is courtesy of the East Ridge Police Department and was compiled from department "pass along reports."
Jan. 4 Day Shift
21-010663- Warrant Service
Brittany Walker AKA Gilreath was taken into custody for three active East Ridge warrants while at court. Walker was transported to Silverdale without incident.
22-000152- 4222 Ringgold Road- Suspicious Person
The caller advised a male was standing next to the store drinking a beer.  Police encountered Karl Fleming. He was arrested and charged with public intoxication.
22-000153- 201 Eads Street – Disorder
A woman called to advise her thirteen-year-old daughter was out of control and tearing up the apartment.  The juvenile was taken into custody and transported to JDU. She was charged with vandalism and resisting arrest.
22-000176- 3827 Altamira Drive- Domestic Assault
Lydia Reid was arrested following an altercation with her parents. She was transported to Silverdale.
*********************************************************************
 Night Shift
22-000136 4214 Ringgold Road / Arrest
Johnny Delaney was taken into custody at this location in reference to an active East Ridge warrant for Sexual Exploitation of a minor. He was transported to the Hamilton County Jail.
22-000197 4301 Ringgold Road / Traffic Stop / Arrest
John Golden was arrested for DUI and Possession of Drug paraphernalia following a traffic stop at this location.
4214 Ringgold Rd (Warrant Service 22-000190)
Police executed an arrest warrant at the Meigs County Sheriff's office for Forfeiture Capias for Scotty Stokes.
4214 Ringgold Rd (Warrant Service 22-000179)
Police executed arrest warrants for a petition to revoke Bryant Beard for the Hamilton County Jail.