The following information was compiled from East Ridge Police Department "pass along" reports.
July 15 Day Shift
709 Summit Avenue:
An unknown caller reported a fight between two (2) younger males. Police located the subjects, who both stated they were boxing in the yard when one of them took a solid punch, which resulted in a minor cut above his left eyebrow.
1913 Close Road:
Police assisted East Ridge Fire Department personnel on a fire at this residence.
1500 Keeble Street:
Police responded regarding a suspicious person and found a man asleep on the porch.  It was discovered that the homeowner had given permission to him to sleep on the porch after having worked on the property the previous day.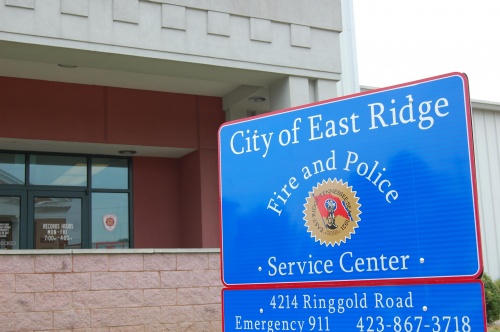 1517 Tombras Avenue:
Elpatro Johnikin was taken into custody on several Hamilton County warrants after paying fines at the East Ridge City Court.
915 S. Seminole Road:
The resident reported the theft of her 2005 Hyundai Tuscon, which is blue and gray.  The vehicle, which was taken from the parking lot, was taken between yesterday evening and this afternoon. 
601 Walnut Street:
Brandon Steward was arrested at the Hamilton County Jail for an East Ridge warrant.
*********************************************************************
Night Shift
I-75 Welcome Center:
A caller stated that an older man was aggressively panhandling in the parking lot of the TN Welcome Center.  Police arrived on scene and were advised that prior to police arriving the subject left in a dark colored sedan. 
6000 Ringgold Road:
Robert Murphy was arrested for several warrants out of East Ridge.
1403 John Ross Road:
Police responded to this location to assist the Chattanooga Police Department in transporting a subject to the Chattanooga Police Department Service Center.
3617 Missionaire Avenue:
Police responded to this location regarding an assault.  The victim advised police that her ex-boyfriend assaulted her and held her against her will.