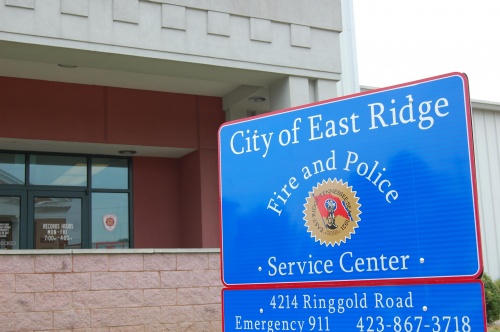 July 28 Day Shift
22-010611- 5418 Ringgold Road- Suspicious Activity-
The caller advised a male at the business appeared to be attempting to force open a coin machine. On scene police checked the property. The male was not located and none of the coin machines appeared damaged.
22-010613- 4000 block Dellway Circle- Wellbeing Check-
The caller requested police check on a woman and her son. The caller is concerned for the woman's safety due to her son's mental illness. On scene police spoke with the mother and son. It was determined the son was in mental distress. He was put into protective custody and transported to the hospital.
22-010619- 1400 blk of North Smith- Suspicious People-
The anonymous caller advised of five males standing in the street smoking marijuana. On scene police located and spoke to the males. No narcotics use was observed.
22-010630- 6728 Ringgold Road- Suspicious Person-
The caller advised a female was hiding in bushes and trying to avoid staff at Camping World. On scene police encountered the woman who was checked for warrants and sent on her way.
22-010631- 7609 Standifer Gap Road- Warrant Service-
Stephen Colbertson was served an East Ridge warrant at Silverdale.
*********************************************************************
Night Shift
5408 Ringgold Road / Arrest-Drugs: 
Janet Tackett was arrested for Possession of a Meth following a traffic stop.  22-010639
510 Central Drive, Chattanooga / Arrest-Warrant: 
LaTanya Michelle Long was arrested on a Forfeiture Capias warrant for Driving on Suspended and transported to Silverdale by Chattanooga Police Department.  22-010642
4340 Ringgold Road / Stolen Auto Recovery: 
Police observed a Dodge Nitro sitting in the back parking lot of the Food Lion on Ringgold Road which had not moved for multiple days. Upon checking the registration, it was discovered to be stolen out of Chattanooga. The owner was notified, and the vehicle was cleared from NCIC.  22-010644
4150 Monroe St / Citizen Assist:  
Police were called to the Walmart gas station after an elderly male was observed to be disoriented. Police spoke with the male subject, who was discovered to be a dementia patient. He had struck an unknown object in the roadway which caused damage to his vehicle. Police requested EMS to the scene along with notifying his family. He was cleared by EMS and released to his wife.  22-010653
800 Donaldson Road / Arrest-DUI: 
Jacobo Issac Martinez Osnaya was arrested for DUI after a traffic stop at this location.  22-010654
6514 Ringgold Road/ Misdemeanor Citation: 
During an encounter with police, Haley Cleek was found to be in possession of pressed fentanyl pills.  22-010656