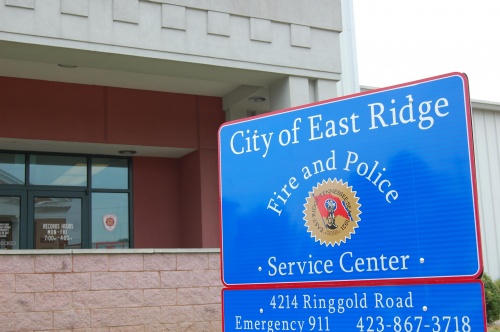 The following information is from East Ridge Police Department "pass along" reports.
Jul 1 Day Shift
6700 Ringgold Road:
Jessica Jean McNeese and Cyrion Brown were issued criminal trespass warnings for the Quality Inn and Suites after the manager observed them utilizing the pool area of the hotel. The manager advised that Brown and McNeese were not registered guests of Quality Inn. Both were checked for warrants and allowed to leave.
5707 Ringgold Road:
An employee of Dollar General, reported that on June 30th around 8:40 pm two (2) female subjects stole an undetermined amount of laundry detergent.
4150 Ringgold Road:
A man reported that he lost his wallet in Chattanooga on June 28th. He further stated that on the same day at approximately 2:00 pm his Sam's Club Mastercard was used at the Walmart in East Ridge with two (2) separate transactions.
3713 Ringgold Road:
Police responded multiple times to this location regarding activation of an alarm. The business was found to be secure.
3218 Gleason Drive:
East Ridge Police and Fire Department personnel responded on an apartment fire. The fire was extinguished and found to be a small grease fire.
3415 Gail Drive:
A woman called police after her son, Jayson Collar, jumped through a bedroom window. Jayson had active warrants for aggravated domestic assault, false imprisonment, and interference with emergency calls. He was taken into custody and transported to the Hamilton County Jail. April Collar was also found to have a failure to appear capias warrant out of East Ridge.
Blocker Lane / Edwards Terrace:
Police were called regarding a suspicious male in a Penske truck taking pictures of yards in the area. The male subject was not located.
*********************************************************************
Night Shift
207 Windmere Drive:
A woman called in stating a client of hers was threatening her via text messages. She told police she sells medical equipment and sent a text message to the client around 2:00 pm regarding his pump being out of warranty. Around 6:16 pm he replied stating she was an "###hole" and he could not afford to live in this world anymore, yet alone her medical equipment. He went on to say he would hunt her down and cut her into chunks. He stated what little time left he has in this world he would find her and not waste time doing so. He went on to send multiple text messages to her before she blocked him. Police contacted Catoosa County where the client lives to have them do a well-being check on him due to some of the statements made. They were able to establish contact with him and placed him on a psychiatric hold.
4338 Ringgold Road:
Police responded to a glass break alarm at the Food Lion grocery store. The exterior of the building was found to be secure. A key holder arrived and confirmed that there was no forced entry or damage inside the building.
2149 Dugan Street:
The complainant advised that someone tried to scam her over the phone. She advised she got a call from a person claiming to be from the IRS. The woman stated she was told to withdraw money from her bank account and purchase Target gift cards. An employee at Target advised the woman that it appeared that she was being scammed. The woman did not purchase the gift cards.
719 Belvoir Avenue:
The caller at this address advised that a tree had fallen, and it caused a phone wire to hang low. The wire was leading to an AT&T box on the home. AT&T was notified.