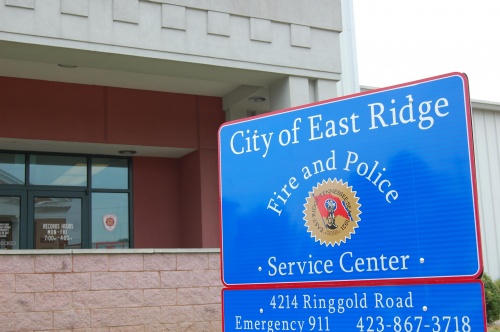 The following information was compiled from ERPD "pass along reports."
March 2 Day Shift
5080 S. Terrace (road rage):
A female driver was verbally accosted by a male driver in front of the AMC Theater. The man was so irate, a pedestrian intervened on behalf of the woman. The male driver drove around the lot before leaving. (22-002893)
6721 Ringgold Road (vandalism):
A man reported damage to his girlfriend's tent. The girlfriend was camping near the bridge in the 6700 block of Ringgold Road. The man stated he believed the damage was caused by a male who also camps in the area. The man was advised to have his girlfriend remove her tent from the property in the next twenty-four hours. (22-002882)
6710 Ringgold Road (suspicious person):
Police encountered a woman walking through the parking lot of the Best Western after an employee for the business reported that she was rummaging through the dumpster and making a mess. Police did not observe a mess around the dumpster area on arrival. The woman was checked for warrants and sent on her way. (22-002884)
6733 Ringgold Road (assist Codes):
Police assisted Codes Enforcement in advising a woman to remove her camp from government property within the next twenty-four hours. (22-002886)
6725 Ringgold Road (disorder/criminal trespass):
Samantha Simpson was criminally trespassed from the Chattanooga Mercantile after the owner of the business observed her trying to sell items on the sidewalk and yelling at customers. (22-002896)
4214 Ringgold Road (CPS):
A Child Protective Services representative contacted ERPD requesting a report concerning a 16-year-old female who is supposed to be living in Tennessee, but instead is living in Georgia with another relative. The juvenile is the victim of years of alleged sexual abuse and rape. (22-002902)
*********************************************************************
Night Shift
3900 Mission Oaks (Evading 22-002941):
Police attempted to stop a Mazda CX9 traveling at a high rate of speed in the 3900 block of Mission Oaks Dr. The car failed to halt for officers and police disengaged all emergency equipment to allow the vehicle to flee safely. Immediately after terminating all emergency equipment officers observed the vehicle leave the roadway, strike another vehicle in the driveway at 3209 Mission Oaks, careen across the street and into the front of a residence at 3201 Mission Oaks. The driver and three passengers fled on foot. The front seat passenger was quickly apprehended while the others fled successfully. One subject was taken into custody for underage consumption of alcohol, possession of a firearm while intoxicated, evading arrest and simple possession of marijuana. Charges will be filed against the driver when he is identified.
4100 block East Ridge Drive (Arrest 22-002909):
Emily Dishongh was arrested for theft of property of her mother's purse as well as resisting arrest at this location following a disorder prevention.
5900 Ringgold Road (Arrest 22-002923):
Daniel Digges was arrested on active Walker County Warrants following a traffic stop at this location.
3300 Gleason Drive (DUI Arrest 22-002940):
Alexus Thompson was taken into custody for DUI – Second after a traffic stop at this location.
1100 block Chippewah Drive (Suspicious Activity 22-002933):
Police were dispatched to this location in response to a burglary in progress. On scene the reporting party stated the homeowners were out of town but he saw lights on the back porch activate and shut off. No signs of a burglary were located and it was determined the lights are possibly on a set timer.
3600 Shirl Jo Lane (DUI Arrest 22-002937):
Gaspar Agustin Lopez was arrested for DUI following a traffic stop at this location.
6708 Ringgold Road (AOA Warrant Service 22-002947):
Mitchell Austin Robinson was arrested on Red Bank warrants following a traffic stop at this location.
900 Spring Creek Rd (Brush Fire 22-002920):
Police responded to the area for a brush fire created by homeless parties in the woods. Nothing was located.
5400 block Marion Ave (Narcotics 22-002929):
The homeowner at this address called in stating her neighbor had been smoking marijuana outside. Police spoke to the neighbor who advised he has medical problems and smokes for pain relief. Police advised him to not smoke it outside and warned him that it's still illegal in Tennessee.
505 S Moore (Theft From Vehicle 22-002925):
An unknown suspect entered a vehicle at this location and took a cellphone.
4214 Ringgold Rd (Warrant Arrest 22-002938):
James Tashay was arrested on East Ridge warrants at Silverdale.
4214 Ringgold Rd (Warrant Arrest22-002935):
David Franklin was arrested on East Ridge warrants at Silverdale.