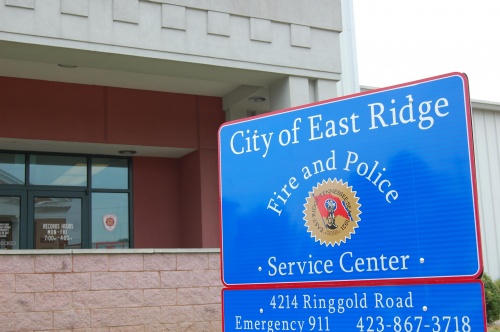 The following information was compiled from ERPD "pass along" reports.
Nov. 13 Day Shift
6519 Ringgold Road Room 255 (DOA):
Maintenance at Super 8 called police after finding a man deceased in Room 255.  The body was transported to the medical examiner's office. 
6510 Ringgold Road (fraud):
BB&T Corporate Investigator reported that Kala Moss deposited two fraudulent checks totaling $13,789.26.
1410 Mack Smith Road Apt 4214 (suicidal threats):
Police made contact with Robert Hawkins after he allegedly made suicidal threats. Hawkins denied making any such threats and was then arrested for an extraditable Walker County warrant for making terrorist threats. Hawkins was then taken to the Hamilton County Jail.
4878 S. Terrace (theft):
The complainant reported having six checks, totaling $6,000, stolen from his mailbox between November 11th and 12th.
*********************************************************************
Night Shift
4222 Ringgold Rd (AOA):
Samantha Brownfield was arrested for two warrants out of Hamilton County following a traffic stop at this location.
915 South Seminole apartment 23 (disorder):
The complainant called in stating her brother was outside of her apartment yelling and cursing. Police spoke to the brother in the hallway outside of apartment 23. He stated he wanted some food stamp money from his sister, Sharon. Police spoke to the complainant inside her residence and she stated she did not want the man at her apartment she did not owe him any money. Police advised the man he needed to leave the property.
1100 South Seminole (Traffic):
Dominique Brown was issued a misdemeanor citation for driving on revoked