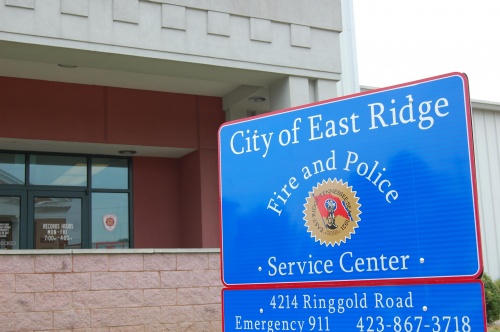 The following information was compiled from ERPD "pass along reports" provided by the administration.
Nov. 15 Day Shift
482 McBrien Road (suspicious activity):
An unknown male entered TNT Fireworks and started asking an employee about local laws. He stated it would be a shame if all the fireworks went off in the store. She was asked if she had good health insurance and said he would be across the street. The employee stated she wasn't sure if it was a threat or if he was attempting to make conversation. (21-016530)
3300 block Gleason Drive (vandalism):
The complainant stated his girlfriend got angry and threw corn meal and syrup on his vehicle and front door. There was no damage to his property. (21-016520)
4214 Ringgold Road (mental illness):
A male subject came to the PD and stated an unknown person attempted to run him off the road. While speaking with him he started showing signs of hallucinations, stating he was seeing people who were not visible by police. He admitted to not having taken his meds and requested transport to the hospital. (21-016516)
1014 John Ross Road (citizen assist):
School faculty asked for police assistance in transporting an unruly 10-year-old student to his residence in Chattanooga because his parents and guardians were unavailable or did not have transportation. According to the school security officer and the principal, the student was being dismissed for being disruptive in class and destructive in the school's office. The child was transported to his mother's home without incident. (21-016522).
1312 Spring Creek Road (suspicious person):
A representative for the Spring Creek Baptist Church reported a car parked in the rear of the building for an extended period of time. Police spoke with the occupant who advised he needed to conduct some phone calls and pulled to the back of the building to avoid the bright sun. The man was checked for warrants and sent on his way. (21-016539)
*********************************************************************
Night Shift
811 Poindexter Ave (Theft/DUI 21-016547/21-016556):
The complainant reported her tenant, Jaimie Heath, stole a sum of money from her but returned most of it. Heath then drove from the scene allegedly under the influence of a narcotic prior to police arrival, leaving her children home alone for three hours. When she returned home she was arrested and charged with DUI and Theft Under $1000. CPS report on file.
5200 Spriggs St (Traffic Stop 21-016559):
During a traffic stop at this location Shanetria Harris was arrested on multiple Hamilton County and East Ridge warrants. Harris was also charged with alteration of an item's permanent number after locating a firearm with a destroyed serial number.
1310 Reeves Ave (Suspicious Activity 21-016543): 
A caller advised a male driving a black Chevrolet SUV attempted to lure her nine-year-old son into his vehicle. The party stated this occurred several days prior. Police informed the caller to call back if they see the vehicle or the male again.
2017 McBrien Rd (Disorder 21-016544):
The reporting party advised an unknown female was in her driveway and banging on her front door. When officers arrived they contacted the female who worked for a home health care company, and was there to provide care to an elderly male. The caller was the wife of the male and advised that home health care had already been there today and wished for the female to leave. The female left without further incident.
941 Spring Creek Rd (Assist Other Agency 21-016550):
A male was brought to Parkridge East ER with a possible gunshot wound to the head. Medical staff later advised that the wound was not a gunshot but a laceration. Investigation revealed that the incident occurred in Georgia. Ft. Oglethorpe Police responded to take the report.
201 Eads St (Disorder 21-016553):
The courtesy officer at Dogwood Place Apartments called and advised he could hear a verbal disorder in an apartment upstairs. Police made contact with a male and a female who were engaged in a domestic disorder. Police could not determine a primary aggressor in the incident. The male left the area without further incident.