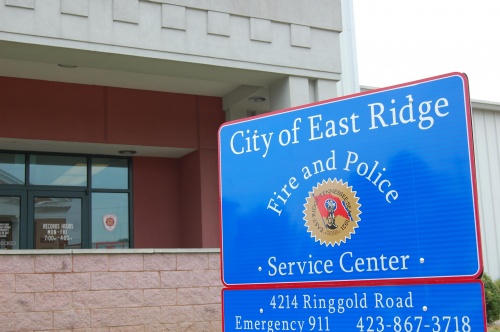 The following information is courtesy of the East Ridge Police Department.
November 16 Day Shift
22-15793- 1410 Mack Smith Road-Process Service- Officers served the Hamilton County order closing the Budgetel. Officers, along with representatives from multiple state, county, and volunteer agencies, closed the facility and relocated the occupants. The facility was padlocked and signage was posted.
22-015795- 1410 Mack Smith Road- Auto Theft- Officers were instructed to stop a black Chevrolet Impala on a suspicion of auto theft. Officers had just arrived at Budgetel when a female exclaimed from a balcony that someone was stealing her car. The driver of the vehicle stated someone near the front of the Budgetel told him the vehicle was running and to take it to Tip Top Market. Police relocated to 1410 Mack Smith Road to speak with the victim. She advised she had left the vehicle running to warm it up prior to going to work. She stated a male in a gray hoodie got in her vehicle and left. Police transported the owner from her room to her vehicle where she declined to prosecute for auto theft.
22-015797- 1100 Spring Creek Road- Wellbeing Check- The caller requested police check on a child sitting on the ground in front of the school. On scene police checked the area but the child was gone.
22-015802- 6700 BLK Ringgold Road- Suspicious Persons- The caller advised homeless people are setting up a camp behind the business. On scene police checked the property but did not find anyone.
22-015807- 7609 Standifer Gap Road- Warrant Service- Kiara Carson was served an East Ridge warrant at Silverdale.
22-015808- 6500 BLK Ringgold Road- Disorder- The caller advised a guest was refusing to leave. She was checked for warrants and advised to leave the property.
22-015812- 6511 Ringgold Road- Suspicious Activity- Officers responded to the business after a young juvenile flagged police down to advise he observed a male riding his friend's stolen bicycle. Officers contacted Douglas Loftin who advised he was given the bicycle from a friend. Loftin was found to have a warrant out of Walker County for aggravated assault and was taken into custody. Prior to placing Loftin into custody, he was also found to be in possession of meth and drug paraphernalia. Loftin was issued a citation in lieu of arrest for the narcotics located on his person and transported to jail on the warrant without incident.
Night Shift November 16-17, 2022
22-015823- 4320 Bennett Road- Delayed Assault- Officers were dispatched to Parkridge East Hospital regarding an assault that occurred at East Ridge High School earlier in the day. The parent advised her juvenile daughter was assaulted in the restroom by three other students.
22-015828- 1410 Mack Smith Road- Check the Well Being-Suicidal/Homicidal- An anonymous person wanted to report a party having made threats to kill his estrange wife and himself. A BOLO was issued if located check the wellbeing.
22-015837- 5517 Ringgold Road- Arrest-Fugitive- Police arrested Candice Miller for an outstanding warrant while conducting a business check.