The following information was compiled from East Ridge Police Department "pass along" reports.
Oct. 3 Day Shift
East Ridge High School (Disorder):
Police assisted the SRO with verbal disorder in school's rear parking lot.
639 Camp Jordan Pkwy (Suspicious Person):
Police responded to the Chick Fil A parking lot on a white male on a scooter with an unleashed dog.  The man was advised of the leash law within East Ridge city limits.  He then left to return to Tranthan's where his vehicle was being serviced.
100 Interstate 75 N/B (Found Property):
A construction worker located a wallet belonging to Rachel C. on the side of the interstate. Contact was eventually made with the owner after the wallet was placed into property and evidence for safekeeping.  
1615 Springvale Road (AOA):
Police responded to Vero Beach in Georgia to assist Catoosa County with a foot pursuit. Kevin Frady fled from Catoosa on foot. A short time later police entered the Springvale Park and located Mr. Frady walking westbound in the creek. He was taken into custody and transported to Hamilton County Jail without incident.
7006 Moreview Road Apt B (Aggravated Burglary):
The complainant reported approximately two weeks ago her apartment was burglarized.  She advised she has staying with her mom recently and has been too busy with work to report the incident upon discovery.  The side door window was broken out and the suspect(s) absconded with her Michael Kors wallet and miscellaneous clothes after damaging her bathroom wall.  No suspect information at this time.
404 S. Moore Road (Vandalism):
The complainant reported a delayed vandalism which occurred late yesterday morning while he was attending a funeral. The man returned home to find four of his car tires slashed totaling $400. The victimt suspects family members of the deceased, but he has no proof at this time.
4222 Ringgold Road (Criminal Trespass):
Four juveniles were criminally trespassed from the Speedway following a shoplifting incident.
*********************************************************************
Night Shift
710 Summit Ave (Fall Victim):
A man fell approximately 8 feet off a wall attached to his house. He was transported to Memorial Hospital.
3617 Missionaire Ave (Narcotics):
Devontay Odum was arrested for Manufacture, delivery of Schedule VI and drug paraphernalia after 14.6 oz of marijuana, 1.10 lbs. of marijuana wax, 5 bongs, 165 THC vape capsules and a scale were in plain view. Officers were dispatched initially for a domestic disorder.
3617 Missionaire Ave (Narcotics Violation):
Following a domestic disorder, Madison Langley was provided a citation in lieu of arrest for simple possession of marijuana.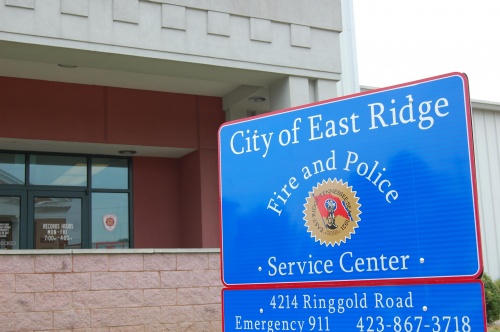 1309 East End Road (Suspicious Activity):
The complainant stated a white male came out of the woods near the road, approached his GMC Envoy, then went back into the wooded area.  Police checked the area, but nothing was found.
813 Belvoir Hills Cir (Auto Theft):
The resident reported her 2018 Subaru was stolen out of her driveway.  The woman's roommate also reported her 2007 Subaru Legacy was burglarized overnight. 
5209 Stateline Rd. (Back fire):
Police were dispatched to this location to back fire department regarding a resident burning trash in their yard. ER Fire had the resident put the fire out. No further action was required.
300 Camp Jordan Pkwy. (suspicious vehicle):
Kyle Poe and Justino Hale were taken into custody for drug paraphernalia, and methamphetamine
2011 Lee St (Suspicious Activity):
Police located two juveniles that were seen walking around an abandoned duplex. Police identified both juveniles and relocated to the duplex. The duplex was unlocked on both sides and damage to both. Codes enforcement was notified of the residence.
1400 Prater Road (Traffic Stop):
Ruth Randolph was arrested for a Catoosa County Warrant after being issued a misdemeanor citation for criminal impersonation.
4300 Ringgold Road (traffic Stop):
 James Eggemyer was issued a misdemeanor citation for drug paraphernalia.
6700 Ringgold Road (Traffic Stop):
After a prior traffic stop with Mr. Eggemeyer, dispatch failed to advise he was revoked for DUI in TN. Police located the vehicle in the 6700 block and he was arrested and transported to the jail for Driving on Revoked.