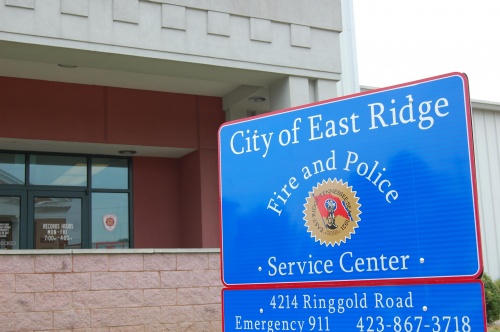 The following information was compiled from East Ridge Police Department "pass along" reports.
June 25 Day Shift
27 Woodard Circle:
The caller said that their cars had been entered sometime between 9:00 pm the night before and 10:00 am this date.  They advised that they left their cars unlocked and that there was a security light on above the vehicles.  The suspects went into both of their vehicles and opened the glove box and center consoles, pulling the contents out onto the front seats.  The couple said nothing was taken from either car. 
4321 Esterbrook Drive:
Police spoke with Isaiha Pittman and he stated his mother got upset with him because his sister's friend hit a pole in front of the house.  He stated that his mother then told him she was going to evict him, so he called the police.  He also stated that his mother owns a taser, which made him feel threatened, even though she didn't use it or display it.  Police spoke with Pittman's mother and she advised that she was just tired of her son being lazy and laying around the house all day, so she told him he needed to move out.  Mr. Pittman had a confirmed warrant and was transported to the jail. 
4214 Ringgold Road:
Roni Motherhead was arrested on an East Ridge warrant. She made bond at the police station and was released.
4214 Ringgold Road:
Samuel Horton was taken into custody for a Hamilton County warrant.
Night Shift
1514 Springvale Road:
An alarm was activated at this location. Everything was checked and appeared to be secure.
5316 Spriggs Street:
Police were dispatched to this location regarding a disorder. Upon arrival of police, there were several people observed outside. Police spoke with all subjects and determined the incident was verbal only and all of the subjects went in for the night.
614 S. Sweetbriar Avenue:
Police were dispatched to this address regarding an alarm activation. The residence was checked and appeared to be secure.
Hilldale Road / Brookwood Drive:
Police were dispatched to this location regarding a suspicious female walking in the neighborhood.  Police made contact with the woman who was cutting through the area to get to the East Brainerd area. 
3300 Gleason Drive:
Edward Pena Rivera was arrested for driving on a revoked license for DUI.
City of Ridgeside:
While patrolling the City of Ridgeside a traffic stop was initiated/attempted on the driver of a 4-door white sedan after they ran a stop sign. The driver didn't wait for light or emergency equipment to be initiated before fleeing at a high rate of speed travelling south on Tunnel Boulevard.