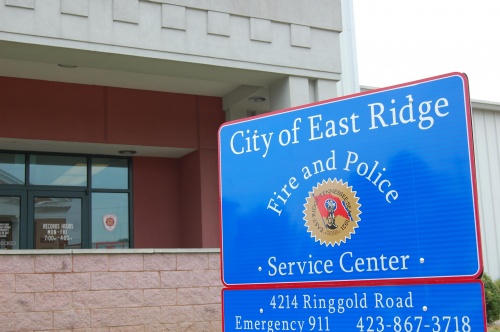 _ 6674 Ringgold Rd.: Police responded to the Rodeway Inn early Sunday morning in regard to a disorder with a weapon. According to a police report, dispatch advised responding officers that a black male was in the lobby pointing a gun at someone. When officers responded to the lobby they encountered the manager who told them that the incident happened out back in the parking lot. The report states that officers went to the parking lot and encountered a Hispanic male with an open head wound. A friend translated the injured man's account of the incident. The man told police through the interpreter that a black male with dreadlocks came to his hotel room armed with a pistol demanding the man's wallet and money. While this was happening, the armed man's accomplice was outside fighting with another man. The accomplice, the report states, pistol whipped the man. A third would-be robber fired his gun three times in the air. The report states at that point all three robbers ran away and took off in a dark-colored four-door sedan headed down Ringgold Road. The report states that officers searched the area for shell casings but came up empty. Detectives were notified on the incident and responded. Nothing further to report.
_ 1901 Prigmore Rd.: Police were dispatched to the address on Friday in regard to the burglary of an auto. According to a police report, an officer spoke with a woman who said someone broke into her Nissan Quest van between June 20 and June 22. The victim reported that the thief took a CD player, a 10-inch Memphis subwoofer and a Rockford Fosgate amp. The report states that the victim has no idea who may be responsible for the theft. She will call police with serial numbers of the stolen items when that information is available.
_ 4122 Dupont St.: Police were dispatched to the address on Saturday evening on reported property damage. According to a report, police spoke with a man who told them that he forgot to activate the parking brake on his vehicle that was parked in his driveway. The vehicle rolled out of his driveway and ended up across the street where it struck a 2016 Dodge Charger before coming to rest against the side of his neighbor's house. The report states that there is no major damage to the house. However, there was visible damage to the front and rear bumper of the runaway vehicle, while the Charger sustained damage to the left side and rear bumper.