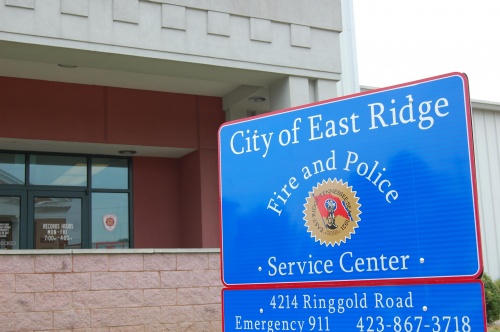 _ 6514 Ringgold Rd.: Police were called to the Mapco last week on a reported auto theft. According to a police report, officers spoke with a man who said he parked his truck at a gas pump and went inside the store to pay for his gasoline. When he came out he saw that his truck, a 2002 Ford F-150, was missing. The victim told police there was $10,000 worth of tools in the bed of the truck along with a loaded Beretta 9 mm pistol under the driver's seat. The truck is tan with Georgia plates DV338X. It's got an Army Infantry tag on the front and an Operation Enduring Freedom sticker on the rear window. The tools in the bed of the truck included a Dewalt chop saw, a Rigid nail gun, a Dewalt impact drill, Husqvarna demo saw and a Bosch drill set. The report states both the truck and firearm were entered into a national crime data base and listed as stolen.
_ 1523 Greenslake Rd.: Police were called to the address recently in regard to an auto theft. According to a report, an officer spoke with a man, an employee of Budweiser of Chattanooga, who said that he started up his company vehicle and went back inside the house at about 7:10 a.m. When he came back out his vehicle, a 2012 Chevy Equinox, was gone. The report states that the vehicle is white with large blue "BUD LIGHT" decals on both sides. The victim told police he had no suspect information to provide law enforcement.
_ 1317 Blocker Ln: Police were dispatched to the address Monday morning in reference to a burglary. According to a police report, officers spoke with a woman who said that she went to the store at 8:30 that morning and her husband went to work at 9:30 a.m. When she got back home at 10:20 a.m. the front door was open. The woman went inside and noticed that her jewelry box and the dresser in her bedroom had been disturbed. The back door was open and the frame had been damaged, the report states. An officer also saw that a screen on a window in the back of the house had been damaged where apparently the thief tried to gain entrance to the house. A detective went through the house with the victim and noted other items which had been taken.