_ 6937 Glen Errol Way: Police were dispatched to the address just after midnight on Thursday morning on a possible assault with numerous parties involved. Dispatchers told officers that a possible firearm was used and one female was lying in the floor unconscious. According to a police report, when officers arrived on the scene they found a man and a woman sitting in the driveway. The man, identified as Jessie Roberts, had a small amount of blood on his pants and face. Another man was standing in the doorway of the house claiming that he had been assaulted by Roberts. 
The man in the doorway told officers that Roberts had been at the house drinking and having a good time. The two men began arguing about Roberts' girlfriend, who had been living at the house and causing problems between the male resident and his girlfriend. According to the male resident, he requested that Roberts leave the house and that subsequently Roberts charged him. Roberts began throwing punches and the male resident began to fight back. Both wrestled around the living room breaking numerous items.
When the resident's girlfriend tried to break the fight up, the report states, she was struck on the lefts side of her head and fell to the floor. The fight continued until the male resident gained control by grabbing Roberts in a headlock. At this point, the report states, Roberts bit the male resident on the left ring finger leaving teeth marks.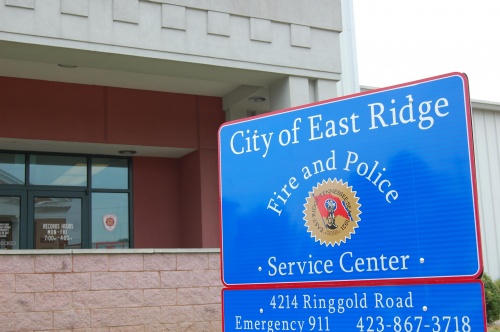 When police questioned Roberts _ 23, of a Soddy Daisy address _  about the incident, his story matched the male resident, with one exception; the male resident threw the first punch. 
Two witnesses on the scene, a man and a woman, told officers that both men were yelling and cursing at each other. Before they could stop the situation from escalating both men were involved in the physical altercation, the report states. 
"Due to mutual combatants, intoxication of all witnesses and parties involved, and no physical evidence to prove who the primary aggressor in the fight was, no parties were arrested," the report states. Roberts, however, did have an active warrant (malicious mischief) through Hamilton County. He was taken to Parkridge East Hospital by police and then picked up by Hamilton County Sheriff's Department deputies and taken to the Hamilton County Jail.