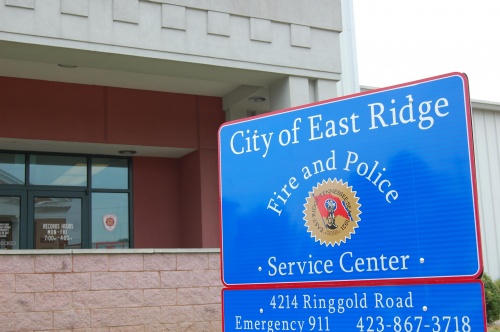 _ 201 Eads Street: Police were dispatched to an apartment complex at this address, Wednesday evening, in regard to an active domestic assault. According to an affidavit of complaint, when police arrived they spoke with a deputy from Hamilton County Sheriff's Office who serves as security for the complex and the victim. The deputy told ERPD that he was doing his rounds when he saw a man and a women fighting next to a black vehicle in the parking lot of one of the buildings. The deputy yelled for the people to stop fighting and the man, later identified as Lester Lemontai Franklin, ran into the apartment complex. The victim told the sheriff's deputy that she wanted Franklin arrested for assault. 
The report states that once ERPD officers arrived, Franklin was "staring" at them from the breezeway of the fourth floor. Franklin refused multiple commands to come down. Officers then attempted to go up and get him from the breezeway but Franklin took refuge in the apartment where he barricaded the door.
The report states that officers ultimately persuaded Franklin to come out of the apartment. Franklin admitted to "tussling" with the victim inside the apartment and out in the parking lot. Franklin, 26, of a Tunnel Boulevard address, was arrested and charged with Domestic Assault and Evading Arrest. 
_ 4222 Ringgold Rd.: Police came into contact with a woman at the Speedway, last week, who told them that her husband, Larry Kilgore, had been in an argument with her about beer she had purchased earlier in the day. According to an affidavit of complaint, the woman said that Kilgore was out of beer at their house and he blamed her for taking it. The woman went on to say that Kilgore pulled a knife from his pocket and threatened to cut off her head. The report states that the woman left the room to get away from him but that he kept following her into different rooms until she went and hid in the closet, awaiting a friend to pick her up. The report states that two witnesses to the alleged attack corroborating the victim's account of the incident.
The report states that officer went to Kilgore's home in Harris Hills and found him inside his room. Kilgore turned his knife over to officers and was arrested for Domestic Aggravated Assault. The report states that Kilgore, 59,  began complaining of chest pains and officers transported him to Parkridge East emergency room where he was evaluated and admitted to the hospital.