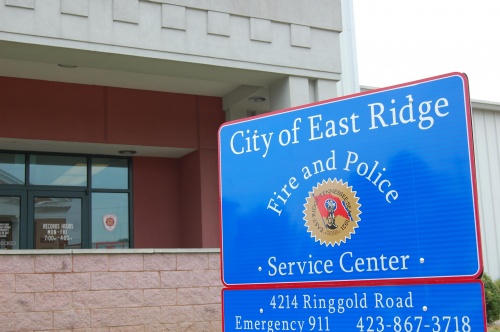 An officer making a routine traffic stop Wednesday night has led to the arrest of a Chattanooga man on drug charges.
According to an affidavit of complaint, the officer saw a 2002 Chevy Impala with an expired temporary tag travelling down Ringgold Road. When the officer stopped the car and spoke with the driver, 42-year-old Lawrence Curtis Dill, she noticed that he was sweating and had "pinpointed pupils." 
When the officer got Dill out of the car, the report states, he admitted to having smoked marijuana and that there was a small amount of pot in his car. Dill retrieved two small bags of marijuana from the car, the report states. Dill then told the officer that there were pills in a "flower" bag in the front seat of the vehicle. The report states that police found 28 Oxycodone pills, 20 Hydrocodone pills and eight multi-colored tablets that later tested positive for MDMA (Ecstacy).
The report states that Dill told the officer that there was $1,000 in one dollar bills in the trunk of the car that he was saving for his daughter. Police located a plastic bag that had 25 rolls of U.S. currency that was secured with different colored rubber bands. In addition, Dill had $621 in his wallet. Further examination of the money in the trunk revealed five dollar and 10 dollar bills rolled inside the singles.
The report states that the officer believed the money, a total of $2,008, was from the proceeds of drug sales and was therefore seized.
Dill, of a 23rd Street address, was charged with Possession of MDMA for Resale, Possession of Hydrocodone for Resale and Possession of Oxycodone for Resale and taken to the Hamilton County Jail. He is due to appear in East Ridge Municipal Court on June 14.