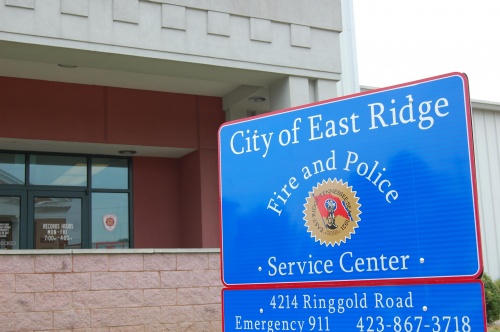 On Wednesday, East Ridge police  arrested three people on drug charges after a probation check.
According to a press release by the department, ERPD's Crime Suppression Unit  was assisting state probation and parole officers with a check on a probationer living at 6808 Martha Avenue. The address is listed as the residence of probationer Brandon Barry Clayborn. Citizens had complained about numerous cars pulling in and out of the residence, and in past weeks at least one confirmed overdose happened at the house.
During the probationary check, officers found 11 ounces of suspected methamphetamine in a black box safe in the bathroom of the home. Syringes, a digital scale and a pipe were also found inside the safe. Elsewhere in the house police found 15.3 grams of suspected methamphetamine, 12. 2 grams of suspected marijuana, more than six grams of cocaine and three Xanax bars, the press release states. 
A receipt with the name of Whitney Boatner was found inside one of the bags of marijuana, the report states. She is the girlfriend of Jonathan Beck, Clayborn's roommate. Bech  told officers that the couple had been staying at the house for a couple of weeks. Boatner, 29, of Ider, was found to have active, extraditable warrants on her out of Alabama, the report states.
All three have been charged with Criminal Conspiracy, Manufacture/Delivery/Sale/Possession of Methamphetamine, and Possession of Drug Paraphernalia. 
In addition, Clayborn was charged with Possession of Cocaine for Resale, Possession of Schedule IV for Resale and Possession of Marijuana for Resale.