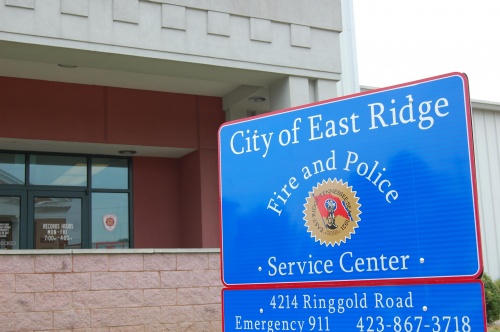 The following information was compiled from ERPD "pass along" reports.
September 08 – Day Shift 
22-012542- 1410 Mack Smith Road- Wellbeing Check-
The caller requested police check on a subject at this location. He advised she was intoxicated and threatening suicide. On scene police spoke with the subject. She was not intoxicated or suicidal.
22-012543- 3500 block Shelby Circle- Domestic Disorder-
The caller advised their cousin at this address had been assaulted by her husband. On arrival, police spoke to the cousin. She advised she and her husband were involved in a verbal argument over his level of intoxication. All parties stated that the disorder was verbal only. Police ran the suspect's name through dispatch to check for outstanding warrants.  Dispatch returned stating that there is a record of an active order of protection identifying the cousin as the protected party and her husband as the respondent.  Police contacted the Court Clerk's office to verify the conditions of the order.  Police placed the husband into custody and transported him to Silverdale.
22-012544- 3518 Missionaire Avenue- Theft/Domestic Assault-
Prior to responding to this address police spoke with a man at the East Ridge Police Department. He stated to police his ex-wife had stolen his passport, Social Security card, and his work cell phone. Following arrival on scene police contacted his wife. While speaking with her she advised police she was not returning the items to her husband and stated that police should take her to jail. She was arrested for theft of property, domestic assault, and resisting arrest. She transported to the Hamilton County Jail with no issue.
22-012546- 1027 Floyd Drive- Burglary in Progress/Warrant Service-
The caller advised they observed an unknown male enter the vacant house at this address. On scene police encountered Ricky Seawright inside the house. He was detained and found to have East Ridge warrants. He was transported to Silverdale. Charges are pending due to not having clear information on the property owner.
*********************************************************************
September 08 – Night Shift
100 Interstate 75 NB / Suspicious Activity:
Lashaunda Shelton was arrested at this location on an active East Ridge warrant after Welcome Center security called due to a strong odor of marijuana coming from a vehicle parked in the lot. (22-012571)
631 Camp Jordan Pkwy / Fight:
Officers responded to a fight at Jonathan's Restaurant. Upon arrival officers located an unconscious party on the sidewalk along with several other parties in the parking lot of the business. On scene officers spoke with several witnesses and reviewed camera footage with the assistance of a manager. Flint Ussery was taken into custody for aggravated assault, simple assault x2, and public intoxication. (22-012574)
4214 Ringgold Road / Warrant Service:
Karen Campbell was taken into custody by East Ridge Officers at the police department and transported to Silverdale on multiple outstanding warrants. (22-012564)
6513 Ringgold Road / Public Intox:
Police observed Kathy Laster throwing traffic cones at passing cars. She was arrested for public intoxication. (22-012570)
403 Donaldson Road / traffic stop:
During a traffic stop, Zachery Griffith was found to be in possession of methamphetamine. He was arrested for possession of schedule II and criminal impersonation. (22-012561)
*********************************************************************
September 09 – Day Shift
1014 Spring Creek Road (DUI 22-012587):
Cookston Matthew was arrested for DUI
323 Camp Jordan Pkwy (Theft from Vehicle 22-012589):
The complainant reported the theft of the contents of his wallet after he left his vehicle unsecured in the parking lot. The caller reported his credit cards were later used at the Best Buy on Gunbarrel Rd.
1409 St. Thomas St (Suspicious Activity 22-012591):
A young female reported an unknown male party was walking around the residence and knocking on the doors. Police arrived on but did not locate anyone in the area. The caller advised this was not the first time this has happened and will report future incidents.
*********************************************************************
September 09 – Night Shift
5301 Ringgold Road (Suspicious Person):
Officers were called to the Walgreens after a male subject was observed by security knocking on people's car doors. Kevin Gray was taken into custody following an encounter at this location for public intoxication, possession of drug paraphernalia, and tampering with evidence after he threw his meth pipes across the parking lot while speaking with police. (22-012632)
159 Nawaka Avenue (AOA):
Police received a BOLO for a male suspect on foot involved in a shooting on Nawaka Avenue at State Line Road. Police assisted Catoosa County SO with holding a perimeter at this location after being notified the suspect was hiding inside a residence. Catoosa County Deputies took the male into custody without incident after locating him inside of a fold-out couch.
4214 Ringgold Rd (warrant):
Nichols, Brandon was arrested and booked at the Hamilton County Jail on an East Ridge warrant for driving on revoked. (22-012619)
1700 Washington St (recovered):
CPD recovered a stolen firearm out of East Ridge following a traffic stop at this location. Darius Roshell was transported to the Hamilton County Jail on charges from the stop. (19-013186)
6401 Ringgold Rd (Narcotics Arrest)
Donald Holland was arrested for Possession of Schedule II for Resale (438 fentanyl pills), Possession of Schedule II, and Possession of Drug Paraphernalia following a traffic stop at this location. (22-012633)