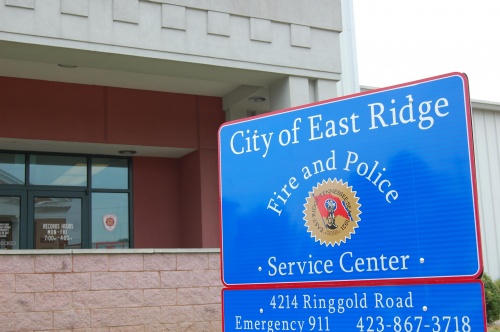 Police were called to the East Ridge Flea Market Sunday afternoon in reference to a disorder with a weapon.
According to a police report, while en route to the call at 6725 Ringgold Road, dispatchers advised officers that a black man was beating a woman and waving a handgun around. Prior to police arriving, both the victim and the suspects had fled and police "only found terrified and upset innocent bystanders," the report states.
Police interviewed numerous witnesses and pieced together what they believed happened.
A black two-door Honda Civic occupied by a man and a woman was parked on the side of the Flea Market close to a flower shop and a stereo store. A white Chrysler Sebring with two black men pulled up close to the Honda and they got out of their car and approached. A woman got out of the Honda and the two black men got inside the car. An altercation ensued which led to one of the black men beating the woman, pulling out a handgun and pointing it at many shoppers and bystanders. 
The report states the woman's male friend came to her assistance and engaged the two black men. The two black men got back into the Chrysler, dragging the woman by her hair as they were leaving and continuing to point the gun at her friend.
Police were able to get information from witnesses that led them to the people in the Honda. The report states that officers spoke with the couple and it was determined that they were at the flea market to buy drugs from the men in the Chrysler. According to the report, the black men wanted the man in the Honda to get into their car. The man in the Honda wanted the black guys to get in his car. The male victim said he saw one of the men reach into the front of the Chrysler and spotted the handgun. One of the black guys got the male victim in a headlock and pointed a gun at his head. The other man struggled with the female victim over the gun, the report states.
The man was able to break free from the headlock and the two black guys fled to their car, pulling the woman along by her hair. The suspects were not able to get any property from the victims, the report states.
While looking for evidence in the victims' car they found a necklace chain and pendant tucked in the front passenger seat. The report states that while officers were talking to the victims, one of the suspects called their phone and "immediately started yelling obscenities" and other statements the officer could not make out. One of the suspects then said that if the victims got the police involved they would come and shoot up the victims' residence. The report states the suspect hung up before police was able to get further information.