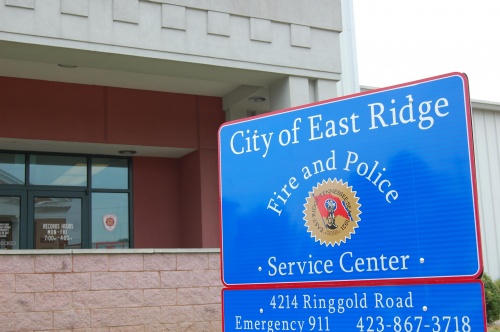 East Ridge police have charged two people with a litany of drug charges after executing a search warrant on Tuesday at a house on Burns Avenue.
Allison Paige McKenzie, 33, of 1547 Burns Ave. and Scott Parker Daugherty, 42, of a St. Elmo Avenue address in Chattanooga are facing multiple drug charges, including possessing heroin, psilocybin mushrooms and marijuana for resale.
The pair were jailed on $117,500 bond through East Ridge, but court officials said both McKenzie and Daugherty were on probation for previous convictions and will be held without bond. They are due to appear in East Ridge Municipal Court on January 21.
According to an affidavit of complaint, officers executed a search warrant at 1547 Burns Ave. at 8 a.m. on Tuesday. A search of the house turned up eight grams of heroin, 16 grams of methamphetamine, 36 grams of suspected psilosybin mushrooms, 39 grams of pot, a quantity of pills, five glass pipes, two large digital scales, 150 syringes, two handguns and $447 in cash.
According to the affidavit, McKenzie waved her Miranda rights and told investigators that she and Daugherty were selling between three and 18 ounces of methamphetamine a week, and about an ounce of heroin a month.
The affidavit states that on Monday officer combed through trash from the residence. This effort turned up baggies with corners ripped off and several syringes. The affidavit claims the ripped baggies were evidence of repacking of bulk narcotics for resale.
"Based on the amount of illicit drugs, the presence of packing material, evidence found during the examination of the trash, and statements made during an interview, it's believed Scott Daugherty and Allison Sutton (McKenzie) did possess controlled substances with the intent to distribute," the affidavit states.