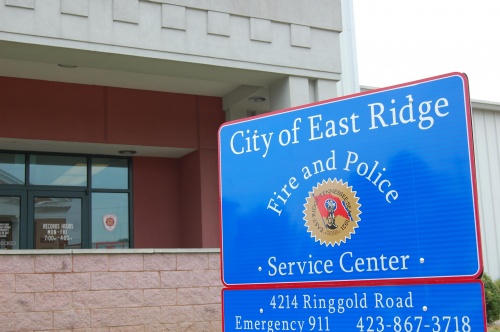 A thief made off with more than $650 of YETI brand insulated cups from the Ace Hardward on Ringgold Road.
According to a police report, officers were called to the store last week on a reported theft. The manager of the store told officers that he had discovered a theft after reviewing closed circuit camera video footage. The report states that the manager saw on the video a white male suspect came into the store at 12:30 p.m. on May 20. Once inside the store the man grabbed a shopping cart then asked a salesman about weed-killing products. The suspect put a small container of Weed-B-Gone in the cart. He then stopped and knelt in front of a YETI cup display.
The man loaded twelve various-colored, powder-coated 30-ounce YETI cups and one 36-ounce stainless YETI Rambler into the shopping cart. After he loaded up the cups the suspect was seen, via video footage, walking out the front door and turning east in the parking lot out of surveillance camera scrutiny. Total value of the theft was given as $669.87, including the weed killer.
The report states that an employee told officers that the suspect may have fled in a blue car that was pulling out of the parking lot at a high rate of speed moments following the suspect's exit. The suspect is described as unshaven white male. He was wearing light-colored shorts, a white t-shirt with dark colored ribbing around the neck and sleeves and a white Florida State Seminoles hat. An employee noticed that the suspect had matching tattoos of a "hollow star" on both elbows and a tattoo of an unknown name on the right side of his neck.
_ 6728 Ringgold Rd.: A woman reported the theft of of camping trailer to police last week. According to a police report, the woman told officers that she took her camper to Camping World on May 13 for repairs, as she was planning on trading the camper in. She said the staff of Camping World instructed her to leave the trailer in the parking lot. The report states that employees of Camping World contacted the victim on May 19 and told her they couldn't locate the trailer.
The trailer is described as a 31-foot Keystone RV Bullet Premier Series. It is tan with navy blue and black designs on the sides and a black front cap. The trailer has an Alabama Tag 80TLD749. The trailer was entered into NCIC as stolen.