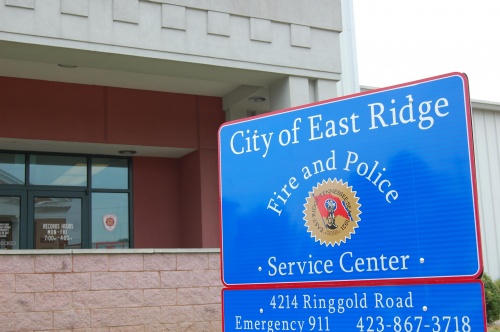 A customer outside the Kangaroo on Ringgold Road interrupted a suspected robber who had abducted the clerk, shooting and killing him outside the business early Thursday morning.
According to a press release from the East Ridge Police Department, officers were called to the store at 4011 Ringgold Road at 1:47 a.m. on a "person shot" call. As officers were en route they were advised by dispatchers that there was a robbery at the same location.
When officers arrived they found a person on the pavement in the parking lot suffering from at least one gunshot wound in the torso. Police and East Ridge Fire Rescue began first aid until EMS arrived and took the person to a hospital. ERPD Capt. Tim Mullinax said late Thursday morning that the suspect had died. The name of the suspected robber is not being released, as next of kin have yet to be notified, officials said.
Capt. Mullinax said no charges will be brought against the customer who killed the suspected robber.
A preliminary investigation indicates that the suspect who was shot in the parking lot had entered the store with a "large-bladed weapon," demanded money from the register and took a large quantity of cigarettes. The suspect grabbed a female store clerk threatening to kill her and forced her to accompany him as he left the store. 
As the suspect and the abducted woman were exiting the store, a customer outside the store determined the store was being robbed. The customer retrieved a handgun from his vehicle, confronted the robber and fired several shots striking the suspect at least once in the torso.
The press release states that the investigation is continuing and more information will be released after the investigation is concluded.