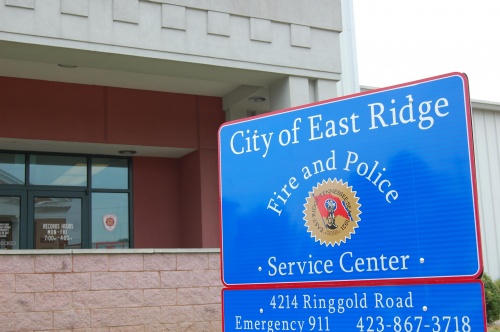 The following is an affidavit of complaint from the East Ridge Court Clerk's office:
"Stacie Clifton entered Kangaroo Express convenience store and threatened the clerk with a pair of scissors in order to place the victim in fear of violence if the victim did not relinquish the key to open the cash drawer. The victim did not relinquish the key and Clifton physically attacked the victim and wrestled her to the ground. The victim was stabbed by the scissors in the arm during the altercation. The victim kicked at Clifton from a reclined position on the floor. Clifton then escalated her assault to stomping and kicking the victim about the head and torso while standing over her. Clifton is significantly larger than the victim and the stomping of the victim's head was potentially fatal. Clifton obtained the register key, removed money from the register, stole the victim's purse and fled the scene. The incident was captured on surveillance video. Once identified as the suspect, Clifton was taken into custody at her residence on 1/29/2016. After being advised of her Miranda Rights she advised that she stole the money for the purchase of drugs and that she kicked and stomped the victim in retaliation for the victim fighting back. At the time of her arrest she had the stolen register key in her pocket. The scissors were recovered from her vehicle at her residence."
East Ridge police have arrested a woman who allegedly attacked a convenience store clerk with scissors during a robbery.
According to an ERPD press release, on Thursday the Kangaroo Express, located at 6708 Ringgold Road, East Ridge, Tennessee, was robbed by a white female. The female, armed with scissors, violently assaulted the clerk while demanding the cash register key.
The clerk was stabbed twice in the arm, punched, kicked and stomped by the suspect, officials said. The suspect was able to get the key after the assault, taking cash and the clerk's purse. She fled in a Toyota Scion. The clerk's injuries were not life threatening.
Following the incident, the investigating detective developed suspect information that the scissor-wielding robber was Stacie Clifton, 32, of Chattanooga.
Clifton was charged with Aggravated Robbery and Attempted Murder. She is being held on a $70,000 bond, officials said. Clifton is due to appear in East Ridge Municipal Court on Feb. 9,