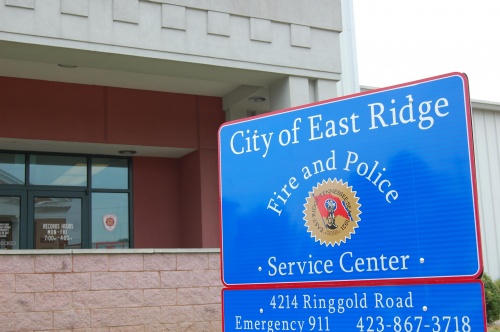 UPDATE: The East Ridge Police Department reported on Friday that the woman driving the car that struck the motorized cyclist gave a false name to authorities. The woman's true identity is Breanna Wilson. She has been charged with Criminal Impersonation.
Authorities also said that the man that was struck on the motorized bicycle has been released from the hospital.
A man riding a motorized bicycle was struck by a car on Ringgold Road early Thursday afternoon.
According to police, the 52-year-old man was traveling eastbound in the 3400 block of Ringgold Road at about 1:30 p.m. when a car driven by Timeka Horton of East Ridge turned left into a convenience store and struck the man.
Authorities said the man, who was wearing a helmet, suffered head injuries, which are not believed to be life threatening. He was taken to Erlanger Medical Center for treatment.
Horton was arrested for driving on a suspended drivers license, officials said. The incident is under investigation and additional charges are pending, officials said.
_ 510 Frawley Rd.: Police were dispatched to Frawley Road Baptist Church on Dec. 28 on a burglary call. According to a police report, a church member went to get some items out of a storage shed at the church when he noticed the door to the shed had been pried open. Once inside the man noticed items missing. Those items included a John Deere riding lawn mower, a Stihl leaf blower and a Stihl weed eater. No serial numbers for the items _ valued at about $1,300 _ were available at the time of the report. The church member said he would check video surveillance of the area to see if he could assist in finding the thieves.