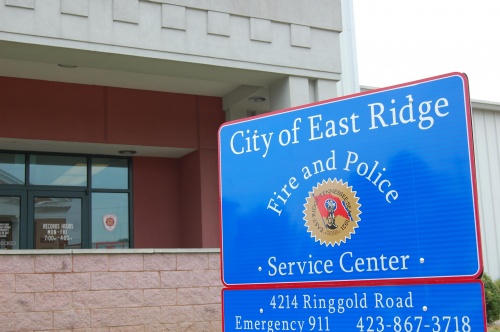 A woman indicted by the Hamilton County Grand Jury on a charge of second-degree murder was apprehended late Wednesday night by East Ridge police.
Sabrena Lynn Laquatra, 37, was taken into custody just before midnight on Wednesday when Officer Joe Jansen stopped the car she was driving on Interstate 75 after it was confirmed it was stolen out of Chattanooga on March 1.
Police believe that Laquatra, of a Champion Road address in Chattanooga, is responsible for providing the powerful drug Fentanyl to Tyler Hillian, whose body was discovered inside his Lakshore Drive apartment last June. A medical examiner's report indicated that Hillian died from a lethal amount of the drug in his system. Evidence collected during the course of the investigation pointed to Laquatra as providing the drugs.
East Ridge officials said that police have been trying to find and charge Laquatra with the crime for months. Eventually, investigators took the case to the grand jury.
According to an affidavit of complaint, Officer Jansen stopped a white Ford 500 just as it got on I-75. He waited for more units to arrive before removing two woman, later identified as Laquatra and Rebecca Ward, from the vehicle. The report states that police separated the women and gave them Miranda warnings.
Both women said they did not know who owned the vehicle or where it came from. Laquatra said that Ward picked her up earlier in the day in the car but she chose to drive because Ward was having a health issue. The report states that Ward told police that Laquatra picked her up earlier in the day.
According to the report, officers found a small bag containing a crystal-like substance consistent with methamphetamine in a cup between the passenger and driver. Police also located two syringes behind the driver's seat and a red straw with residue inside it behind the passenger seat.
The report states that Laquatra faces an additional charge of Theft over $10,000 and Possession of Schedule II Drugs. Ward will be charged with Possession of Schedule II Drugs.