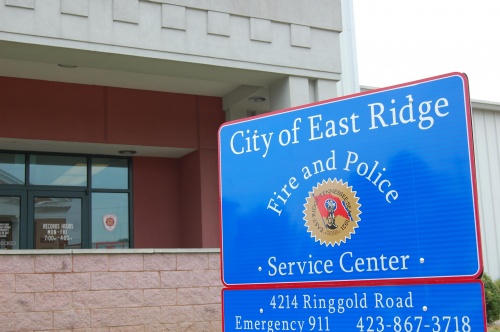 The following information was compiled from "pass along reports," courtesy of the administration of the East Ridge Police Department.
Feb. 10 Day Shift
21-001845- 5517 Ringgold Road (Suds N Shine)- Unwanted Person-
On arrival police contacted the complainant who is the owner of the business. The owner stated he wanted the male inside trespassed from the property. The male subject, identified as Darian Dedman, was issued a trespass notification from the property by police and sent on his way.
21-001849- 5911 Ringgold Road (Tweety's Auto Mart)- Auto Theft-
On arrival police contacted the manager of the business. The manager stated a 2014 Kia Optima, black in color, VIN KNAGM4AD6E5068578 was stolen from their parking lot sometime between 17:30 hours on Feb. 9 and 08:30 hours this morning. The key to the vehicle had been left in the night drop box. The manager stated the vehicle also had a dealer tag on it.
21-001852- 510 Frawley Road (Frawley Baptist)- Alarm-
Police responded to check the church. On arrival the alarm was found to be accidental.
21-001853- 3222 Gleason Drive (Ridgeview Point)- Suspicious Activity-
The caller advised of a black male in a white Dodge sedan (TN 7Z54E2) selling drugs in the area. On arrival the vehicle had already left the scene in an unknown direction.
21-001859- Coleman Circle @ John Ross Road- Evading-
Garin Lee Gardner fled a traffic stop at this location. He was last seen traveling south on John Ross toward Georgia in a silver Hyundai (TN 1T18K1).
21-001860- 6650 Ringgold Road (La Quinta Inn)- Disorder-
The caller advised of a white male and female causing a disorder and refusing to leave. On arrival the couple had already left the scene.
21-001861- Warrant Service-
Bobby Smith was served an East Ridge warrant at 601.
*********************************************************************
 Night Shift
21-001874 – 709 S Germantown Road / Fight:
Police responded to a call of a fight among juveniles at this location. Police spoke to all parties and parents. Report on file
21-000316 – Warrant Service:
Mystica Brown was arrested at the Hamilton County Jail for an active Aggravated Domestic Assault Warrant.
20-014818 – 3418 Missionaire Avenue / Supplement:
A stolen firearm out of East Ridge was recovered by the Lawrenceville Police Department during a search warrant. The firearm was removed from NCIC and a supplement report was completed.
21-001872 – 5346 Ringgold Road / Criminal Trespass:
Sharla Bradley was issued a criminal trespass warning from the Kimberly Apartments per management.
21-001887 – 6710 Ringgold Road/Drugs/stolen firearm recovery:
Joshua Kernea was arrested for aggravated assault, felon in possession of a firearm, and possession of stolen property at this location after Mr. Kernea brandished a firearm towards an off-duty police officer at the Speedway. A second man, Anthony Painter, was arrested for meth for resale.