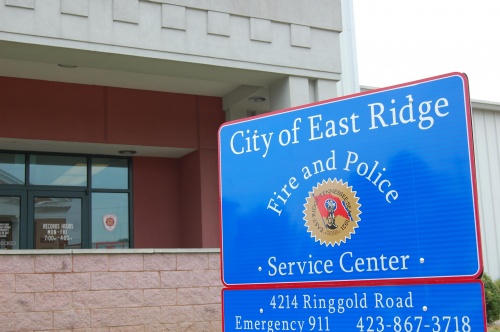 Earlier this week East Ridge officers responded to a reported theft of Christmas lights from a resident's home.
According to a police report, in the early evening hours of Dec. 1 officers were dispatched to the 1200 block of John Ross Road in regard to a theft. Police spoke with the homeowner who said that someone had stolen the Christmas lights off his porch. The victim told officers that he left his house at about 5 p.m. and when he returned at 7 p.m. the lights were gone. 
The victim told police that he spoke with a neighbor who told him that a blue pickup truck had been driving slowly through the neighborhood a couple days prior. The neighbor said that the two Hispanic men inside seemed to be looking at houses. According to the report, the victim told police that he is not sure these men are serious suspects.
_ 3715 Ringgold Rd.: On Dec. 2 an officer who was working an extra job at Food City advised that one of the grocery store's employees discovered a handgun lying in a handicap parking space in the parking lot. According to a police report, ERPD officers working a nearby auto accident responded to the scene. The officer reported that the gun, a black Taurus PT111 model was found to have been stolen out of Dalton, Georgia on Nov. 25. The firearm was cleared and police noted there were 11 rounds in the magazine and one in the chamber. The report states that while police were on the scene a black cellphone with a cracked screen was located about 20 feet from where the gun was found. Earlier, while police were working the auto accident, a witness said that a black male fled from the passenger seat of the vehicle and ran in the direction that the gun and phone were discovered. Both items were placed into property and evidence, and Dalton police were contacted in regard to the recovery of the firearm.
_ 1523 Keeble St.: On Monday afternoon police were dispatched to Hide-Away Storage in regard to the theft of a camping trailer. According to a police report, the officer spoke with the man who owned the 1987 Sunline camping trailer. The man told the officer that the trailer was parked on the lot near the entrance where other campers were located. He said that the last time he saw the trailer was in early October. The tan Sunline trailer is valued at about $4,000. There is no suspect information at this time. The trailer was entered into a crime data base as stolen.