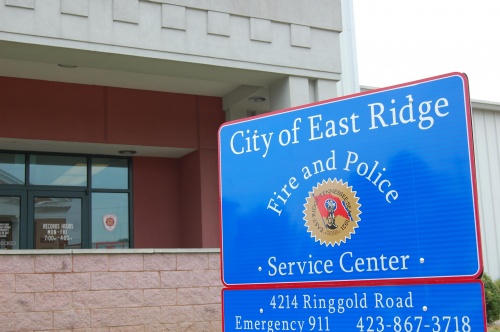 The following information was compiled from ERPD "pass along reports."
Dec. 30 Day Shift
1453 Mack Smith Road (Fairfield Inn)- Vandalism-
On arrival police spoke to the complainant. He advised an unknown suspect(s) damaged the driver side window on his 2018 white Honda Pilot sometime between 1800 hours on 12/29/20 and today's date around 0801 hours.  Police observed a small hole on the driver side window near the door frame and cracks emanating from the hole which appeared to be a pry mark. The complainant advised police the suspect(s) did not make entry into his vehicle.
1453 Mack Smith Road (Fairfield Inn)- Vehicle Burglary-
On scene police spoke with the reporting party. She stated an unknown suspect damaged her front passenger door, broke out her passenger side window, and damaged her glove box. The reporting party stated she parked the vehicle at the Fairfield Inn at approximately 2330 on the previous evening (December 29, 2020). She further stated she returned to her vehicle at 0800 and found that it had been damaged.  Reporting party also reported the suspect(s) entered her vehicle and looked through her glove box and console.  She stated she found nothing missing from the vehicle. The Fairfield Inn has a video surveillance system and video for the incident time frame has been requested.
3202 Old Ringgold Road (Log House Antiques)- Theft-
The caller advised sometime during the night an unknown suspect took several items from the front porch of the business. There is no video of the incident.
Mack Smith @Ringgold Road- AOA-
Police responded with Fire on a wires down call at this location. Fire determined the wires to not be a hazard.
6100 North Mack Smith Road (Red Wolves Stadium)- Theft-
The caller advised sometime during the night an unknown suspect(s) took a trailer with one John Deere mower and a Honda push mower. The property was entered in NCIC.
6642 Ringgold Road (Econo Lodge)- Disorder-
The caller advised his employee's girlfriend was yelling and banging on the motel windows. On police arrival the female had already left the area. The reporting party was advised to call back if she returned.
1220 Marlboro Avenue- Property Damage-
The caller advised sometime during the night an unknown vehicle struck his and his neighbor's mailbox.
4320 Bennett Road (East Ridge High School)- Suspicious Person-
The caller advised of a black male walking around the school property flipping garbage cans. On arrival police checked the property but the male was not located.
1417 Saint Thomas Street (Motel 6)- Domestic-
The caller advised of a male and female fighting inside a maroon truck. On arrival the pair were observed in the lot of the Circle K. Police spoke to both parties and both advised they were just arguing. There was no evidence of an assault observed.
1500 blk of McBrien Road- Suspicious Person/Mental Health Consumer-
Dispatch received several calls about a black male with no shirt yelling at cars. On arrival in the area officers contacted a male subject. He was checked for warrants and transported to his home.
913 State Line Road- Mental Health Consumer-
Police were requested due to same male subject from earlier causing issue with his neighbors in the complex. Upon arrival police spoke with the man and advised him to stay inside. A short time later police responded back to transport the man to Joe Johnson.
5705 Ringgold Road (Dollar General)- Suspicious Person-
The caller advised of a male on the lot harassing customers. On arrival police encountered Michael Martin on the lot. He was checked for warrants and issued a criminal trespass warning.
*********************************************************************
 Night Shift
941 Spring Creek Road / Narcotics violation:
Police arrested Brianna Martin for multiple narcotic violations after she caused a crash in the parking lot of Parkridge East Hospital.
1500 Mack Smith Road / Traffic Stop:
Jewone Colvin was arrested for possession of schedule I, possession of schedule II, and driving on revoked following a traffic stop for an improper turn. He was also served with several Hamilton County warrants. The passenger, Rickey Myles, was arrested for assault on police, possession of marijuana, tampering with evidence, and possession of schedule IV.
1516 McDonald Rd / warrant service:
Charles Harris was reported missing by his wife. Upon arrival the RP had already located Mr. Harris in the backyard working on his vehicle. Mr. Harris was served with Hamilton County warrants.
1500 Mcbrien Road/Warrant Service:
Niejel Billingsley was arrested on a Hamilton County warrant following a traffic stop at this location.
6674 Ringgold Road/Warrant Service:
Robert Kellis was arrested on a Hamilton County warrant during a consensual encounter at this location.
4214 Ringgold Road/Warrant Service:
Police served an East Ridge Warrant for Stephanie Campbell while she was at the Hamilton County Jail.
3600 Shirl Jo Lane / MVC no injuries:
Police responded to investigate a MVC.  Upon arrival, police spoke with a woman and a Lyft driver.  They stated that the woman was involved in an argument with her ex-husband, Corey D. Coleman.  She called a Lyft to pick her up.  When the Lyft driver arrived, the woman entered the Lyft vehicle while Mr. Coleman continued to yell at her.  Mr. Coleman then entered his Jeep patriot and blocked them from leaving.  The Lyft driver attempted to back up to avoid colliding with Mr. Coleman's vehicle.  Mr. Coleman started backing up toward the Lyft driver. The Lyft driver rear-ended a concrete wall for mail boxes.  Mr. Coleman continued to reverse until he collided with the Lyft driver's Nissan Sedan.    Mr. Coleman then parked his vehicle.  Police found Mr. Coleman intoxicated after drinking a pint of vodka according to him.  Police placed Mr. Coleman into custody for Domestic Aggravated Assault, Aggravated Assault, and DUI.