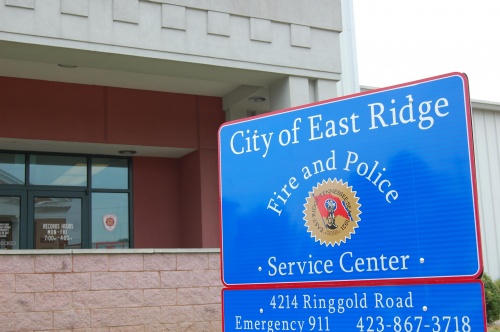 The following information is courtesy of the East Ridge Police Department.
Day Shift January 18, 2023
23-000725 – Bennett Rd @ McBrien Rd – Brokendown Auto – Police assisted with traffic control while a motorist worked on his stalled vehicle. The party was able to get the vehicle moved out of the roadway.
23-000726 – 3725 Fountain Ave– Disorder – The caller reported his child's mother had his debit card and refused to return it. On arrival, police spoke with the female, who claimed the caller was in possession of her keys to her car and apartment. Both parties were relinquished the kept items and they were returned to the appropriate possessor.
23-000733 – 3800 BLK Kingwood Cir – Warrant Service/Search Warrant – Police located a wanted person in a small shed behind a residence. The subject had warrants through Red Bank PD and East Ridge. He was then transported to the Hamilton County Jail without incident. A search warrant was served for his vehicles and the shed and during the search police located multiple forms of narcotics, a firearm and paraphernalia.
23-000740 – 1300 BLK Sewanee Dr – Check the Well-being – Police responded to this location to check on tenant that was being evicted due to no contact with her for several days. Police spoke with the party via telephonic service who advised she was in the process of moving out and would be concluded on January 26th.
23-000741 – 1300 BLK Pleasant St – Noise Complaint – An anonymous party reported loud music coming from this location. On scene, police spoke with workers on the property who agreed to turn the music down.
23-000742 – 5300 BLK Ringgold Rd – Swindle/Con – Management advised a short, heavyset female with blonde hair with dark roots, wearing a black/dark-colored shirt and dark colored pants placed a Western Union Order of $3,000. The subject counted out the money in $3,000 increments, however, when she was paying the money to the clerk, she used slight of hand and retained approximately $2,000.
22-013076-4214 US41- Warrant Service- A subject was arrested on multiple East Ridge Warrants and conditions served.
23-000737 – 3200 BLK Blackhawk Trail – Deceptive Practice – The caller reported her child's father gained access to her email and her personally identifiable information via their daughter's phone. After having done so, he created a fake account on a dating web site. She advised he did not have permission and they are currently embroiled in a child custody battle. Police discovered the caller, however, had an extraditable arrest warrant out of Ft. Oglethorpe. She was taken into custody and transported to Silverdale.
23-000743 – Lee Highway at Hwy 153 – Assist Other Agency – ERPD responded to the above area to assist Chattanooga Police as they conducted a ground search following a vehicle pursuit and crash. ERPD assisted as needed.
Night Shift January 18-19-, 2023
23-000752 – 2119 E23rd Street – Warrant Service – A wanted person was arrested for East Ridge Warrants at this location and transported to Silverdale.
23-000749 – 5700 Roper Street– Domestic Assault – Police arrested a man after learning he assaulted his child's mother while she was holding their two-year-old daughter.
22-016706 – 3600 BLK Ringgold Road – Supplement Report – Chattanooga police officers recovered a stolen vehicle that was originally reported stolen in East Ridge, Tn. The recovered vehicle was a Hyundai Elantra. The owner responded to CPD's scene on Dodson Ave and retrieved her vehicle. Chattanooga officers made an arrest for possessing the vehicle and the vehicle was removed from NCIC.
No Number Assigned – 2000 BLK Mcbrien Road – Suspicious Person – Caller reported hearing someone in her crawl space and advised the crawl space door was unlocked. However, when police arrived on scene, it was found that the crawl space was locked with a padlock on the outside. No one was located.
23-000755 – 600 BLK Marlboro Avenue – Civil – The complainant called in stating he moved out of the address above but his former roommate had stolen three mirrors of his. He wanted police assistance going to the address. Upon arrival the suspect returned the mirrors.
23-000761 – 6500 Ringgold Road – Arrest – Following a traffic stop at this location the driver was arrested for DUI, reckless driving, open container, and Implied consent.