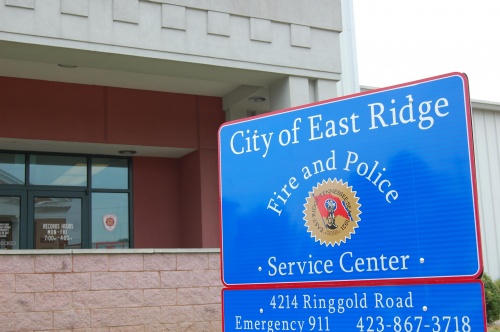 The following information was compiled from "pass along" reports provided by the administration of the East Ridge Police Department.
July 27 Day Shift
22-010487- 975 E 3rd Street- Found Juvenile-
Police responded to Erlanger Children's Hospital to lay eyes on a Juvenile who had been entered in NCIC as a runaway (re: M586912199). The Juvenile was removed from NCIC. Once she was discharged, she was transported to JDU on multiple attachments.
22-010561- 5517 Ringgold Road- Vandalism/Extra Watch-
The complainant called and advised two males had entered Maytag Suds and Shine Coin Laundry around 0200 hours and used a screwdriver to take apart the bottom of the washing machines to try and recover dropped quarters. The unknown suspect taking the machines apart is a male wearing a green hat, gray shirt, blue jeans, and tan boots. He had short sandy blond hair with a beard. Complainant advised he appeared to have not gotten any quarters this time, but has been at the business several times in the past. Complainant advised he did not wish to pursue charges at this time, but wanted police to check the property at night, locate the suspects, and trespass them from the property. Still images were sent to all police officers at East Ridge Police for help in identification.
22-010564- 1221 Marlboro Avenue- Alarm-
Police responded to check the residence. On scene police spoke to an exterminator working at the residence. the alarm was accidental. 
22-010568- 323 Camp Jordan Parkway- Unknown 911-
Dispatch advised of a phase two 911 call at this location. On scene no emergencies were located.
22-010571- 1208 Reeves Avenue- AOA/Residential Fire-
Police responded with ERFD on a kitchen fire. On scene police stood by while Fire extinguished the blaze.
22-010572- 1000 Bass Pro Drive- Shoplifter-
The manager of Sunglass Hut® (inside Bass Pro), stated she observed three pairs of sunglasses missing from their display case. The manager stated, upon review of surveillance video, a male was observed "pocketing" the sunglasses (2 Oakley and 1 Costa) valued at $680. The manager stated she observed the male was still in the store at that time. The Bass Pro® manager called to this male who ran from the store, entered a white sedan, and drove off. A woman who runs the "Blue Green" vacation rental booth, stated this party had just signed up for information concerning their service using the name Joshua E. Martin. Both managers were able to identify Martin. The surveillance video of the incident was saved. Warrants were sought to arrest Martin for Shoplifting.
*********************************************************************
Night Shift
4200 Ringgold Road / Warrant service:
Ashley Brown was arrested on a Hamilton County warrant for harassment during a traffic stop.  22-010592
201 Eads Street, Dogwood Apartments / Arrest- Drugs & Gun: 
During an interaction at Dogwood Apartments, Justin Thurman (convicted Felon) and Ariana Thorne were found to be in possession of two handguns. One of the handguns was confirmed stolen out of Chattanooga. Both subjects were charged accordingly.  22-010604