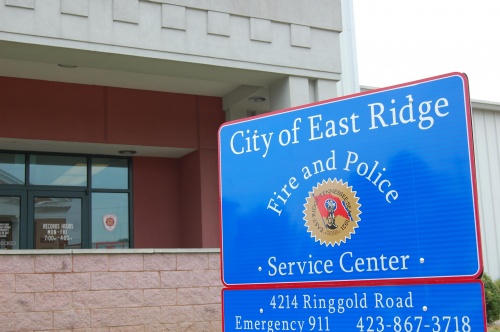 The following information was compiled from ERPD "pass along" reports.
June 12 – Day Shift
22-008148- 6510 Ringgold Road #152- Found Property/Supplement-
The caller advised staff had found a firearm while cleaning a room at the LaQuinta Inn. On scene police spoke with the staff member. She advised her maintenance worker inspected the room to prepare it for cleanup when he located a Palmetto Arms PA-15 Rifle/Pistol (SN:  SCB002598) under the mattress in room 153. Police ran the serial number through dispatch which returned that the firearm was not stolen but could not locate a record of ownership. The room was rented to an individual who abandoned the rooms on June 9 due to police attempting to serve an arrest warrant on an individual. Police notified the department National Integrated Ballistic Information Network (NIBIN) detective to enter the weapon in the database to see if it has been used in other incidents. The firearm, magazine, ammunition were entered in the East Ridge property and evidence.
22-008255- 5318 Oakdale Avenue- Noise Complaint-
The caller advised of loud music coming from this address. On scene the music was found to be coming from the church at 5319 Ringgold Road.
22-008264- 4338 Ringgold Road- Intoxicated Person/AOA Warrant Service-
The caller advised a  male sitting in an SUV appeared to be intoxicated. On scene police spoke to Kasey Boran. He was checked for warrants and several were confirmed through sessions court. He was detained and transported to Silverdale. He did not appear intoxicated.
22-008268- 700 blk of Belvoir Avenue- Evading-
While on patrol police observed a white, newer model Chevrolet full size SUV travel the wrong way on Cemetery Road westbound towards Belvoir Avenue. Due to the violation, police began following the vehicle, which bore TN dealer tag DL00420, north on Belvoir Avenue. Police initiated a traffic stop utilizing emergency lights and siren in the 800 block. Upon approaching the vehicle, police observed a male driver with a long beard. He then drove off and fled north on Belvoir Avenue. Police did not pursue. Officers observed the vehicle continued east on South Terrace and merged onto Interstate 24 East.
*********************************************************************                                        
 Night Shift
1563 Burns Avenue / Narcotics violation: 
Police received a call regarding several parties smoking marijuana inside a vehicle at this location. Officers made contact with four individuals who were extremely aggravated with police for making contact with them. They were informed that marijuana is still illegal in Tennessee, checked for warrants, and sent on their way. A field interview was completed. (22-008277)
323 Camp Jordan Parkway / SIA:
Police were conducting patrol of Camp Jordan when a mortar-type firework exploded in the roadway approximately 40 yards from the patrol vehicle. Police made contact with three individuals who stated that they were advised by another officer that they were allowed to throw fireworks in the roadway. While speaking to the parties, officers detected the odor of marijuana coming from inside the vehicle and a probable cause search was completed. Only marijuana roaches were located but there were also several full face masks inside the vehicle, along with a 12 gauge shotgun that one of the individuals had just purchased and provided a receipt for. The three were checked for warrants and sent on their way. A field interview was completed. (22-008290)
5080 S Terrace / Assault: 
Police responded the AMC movie theater for a fight in progress. Once on scene it was determined an assault had taken place. Police observed the suspect exit from the rear of the building. Police attempted to stop the suspect however he entered an orange Dodge Caliber with a Tennessee Tag and fled the scene.
6105 Ringgold Road / Disorder: 
Police responded to the Popeyes on Ringgold Road regarding a customer refusing to leave the drive-thru line. Upon arrival police spoke with employees who stated a customer was agitated her food was cold and yelled profanities at employees. When police spoke to the driver of the vehicle in the drive-thru she advised an employee threw ice on her. Police then spoke with employees and a witness who stated there was no ice thrown. The driver was advised to file a complaint with corporate and leave the business for today.
1003 Hurst St/Theft:
The resident called in to report a green iPhone 13 was stolen off his porch sometime between the morning of June 11 and the evening of June 12. The iPhone was new in the box and marked as delivered. There was no surveillance video available.  22-008282