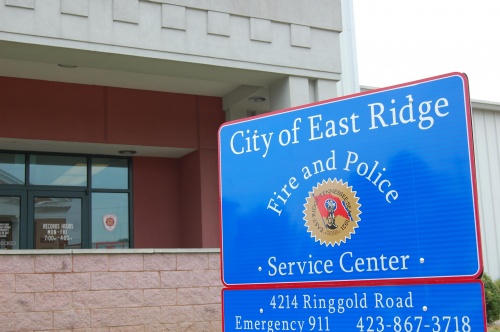 The following information was compiled from ERPD "pass along reports."
June 29 Day Shift
915 S. Seminole (theft):
Complainant called police to report the theft of her tag, TN 6G13P0, last month. (21-009210)
5603 Ringgold Road (arrest):
John Doe was taken into custody at this location for public intoxication. (21-009194)
1515 Waterhouse Street (warrant service):
Erica Whiddon was arrested on two East Ridge warrants. (21-009157)
1410 Mack Smith Road (overdose):
Police responded to an overdosed female at the Budgetel. Police began CPR prior to the woman being transported to an area hospital. Warrants for possession and child neglect will be sought. CPS was also contacted. (21-009213)
5707 Ringgold Road (suspicious person):
William Herman Long was arrested for public intoxication after he was found on the side of the Dollar General building in urine-soaked clothing and a mostly empty one-liter bottle of Listerine. (21-009205)
*********************************************************************
 Night Shift
 6725 Ringgold Rd (Misdemeanor Citation 21-009223):
Vicky Meyer was issued misdemeanor citations for possession of drug paraphernalia and possession of a legend drug after she was located unconscious in her vehicle.
1000 Bass Pro Drive (Found Property 21-009222):
Police responded and took control of a small bag containing a white substance that appeared to be methamphetamine. Employees located the bag on a shelf in the store.
6514 Ringgold Rd (Arrest 21-009225):
Michael Martin was taken into custody for public intoxication after police received reports of him stripping off his clothes in the Mapco parking lot.
182.6 I24W (Suspicious Person 21-009227):
Officers responded to reports of a male subject sleeping on the side of Interstate 24. The man was located sleeping approximately 10 feet off the side of the interstate. He was transported to 4th Ave and left at the Shell station at his request.
1200 John Ross (Arrest 21-009229):
Dakota Guthrie was taken into custody for possession of methamphetamine, possession of Fentanyl and criminal impersonation during a traffic stop. He was also found to have active warrants through Walker County.
100 I75 N (Arrest 21-009230):
Myra Furguson was taken into custody for violating an order of protection during a traffic stop. She was found to be in the company of a party protected from being near her.
6642 Ringgold Rd (Domestic Assault 21-009232):
The complainant stated she had been assaulted and strangled by Cody Hill in the parking lot of Econo Lodge. Witnesses at the motel supported the woman's claims. Warrants are being sought for Hill's arrest. Two parties who had been in a vehicle with Hill and the victim prior to the incident were uncooperative with officers.