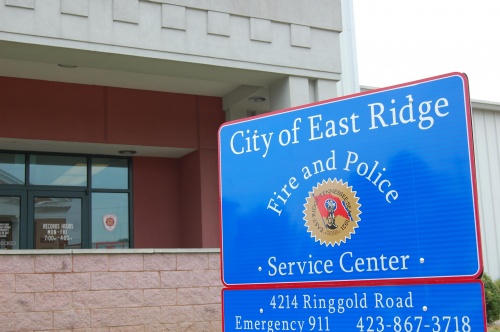 A man who eluded an East Ridge police officer, breaking her finger during the course of a traffic stop, has been apprehended.
Brian L. Cleckler, 37, of Pratville, Ala., was found in Coffee County and returned to East Ridge to face charges, records show. Cleckler is charged with Theft under $500, Assault, Evading Arrest, Resisting Arrest and several drug charges stemming from a June 30 traffic stop. He is being held at the Hamilton County Jail under a $5,000 bond.
According to an affidavit of complaint, Officer Lexi Whittenburg pulled over the 2012 Cadillac CTV Cleckler was driving in the 6500 block of Ringgold Road because the tint in his windows did not comply with the law. Once stopped, the officer noticed a syringe cap in the front passenger floorboard of the car. When police removed Cleckler from the car and asked about the syringe cap, he said it belonged to another man who was riding with him earlier. Cleckler told police that the man left other items in his trunk.
The report states that when police searched the trunk they located a loaded Ruger .380 magazine with Hornady ammunition, multiple identfications, passports, clear baggies and two digital scales. These items, the report notes, were located in two bags that also contained various IDs belonging to Clecker. The man told the officer that he is a convicted felon and he is prohibited by law from from possessing ammunition.
Police then located a baggie with a small amount of suspected methamphetamine under the vehicle's driver's seat.
After finding the suspected drugs, Officer Whittenburg told Cleckler to put his hands behind his back, the report states. The officer placed the cuffs on one of the man's hands and he violently turned inward then pulled away from the officer's grasp. He took off east on Ringgold Road.
The report states that Cleckler jumped the fence on Interstate 75 and began running north on the I-75 exit ramp, before fleeing into a wooded area. 
A search of the surrounding area was done with the assistance of the Chattanooga Police K-9 unit. However, Cleckler was unable to be found.
During the struggle, the report states, Officer Whittenburg suffered an injury to her right hand and was taken to Parkridge East Hospital for treatment.