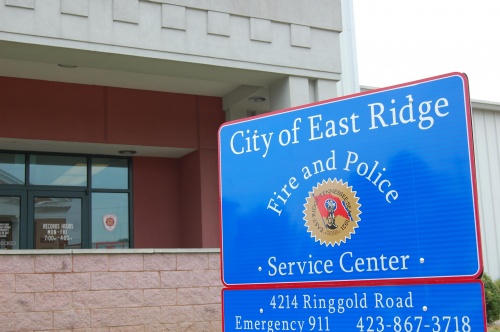 A man who discarded his hospital gown on the bed of a house where police believe he stole a Harley-Davidson motorcycle has been arrested.
East Ridge police charged Joshua David Francisco, 25, of a Cora Drive address in Chattanooga,  with Theft over $1,000, Aggravated Burglary and Burglary. He is due to appear in municipal court on Tuesday.
According to a police report, early Thursday evening officers were dispatched to 1403 Spring Creek Road in regard to a burglary and a theft. Officers spoke with a man who said that he came home from work and  found his shed and home had been burglarized. A Harley-Davidson motorcycle belonging to his son had been take from the shed. The rear door to the man's home had been kicked in, leaving an imprint from an Adidas athletic shoe, the report states.
The victim provided a video from a surveillance camera of the motorcycle theft. While watching the video, the victim told police that he believed the camouflage T-shirt and blue jeans the suspect was wearing were taken from his house. The report states that the victim told officers that a hospital gown, that did not belong to him, was found on his bed and his closet had been disturbed.
The report states that the victim's girlfriend got a tip that Francisco had been spotted earlier on a motorcycle. The girlfriend told police that she had spoken with Francisco's girlfriend who told her that he had stolen the bike.
According to the report, ERPD investigators got word about an associate of Francisco's and that the suspect may be found at the man's house on Clio Avenue in Chattanooga. The report states that Chattanooga officers went to the address and found Francisco there along with a Harley-Davidson motorcycle. The report states that a Chattanooga officer found the key to the bike in Francisco's front left pocket. The man was wearing the camouflage T-shirt, blue jeans and Adidas shoes.
The tag to the bike, registration and a helmet were found in a shed in the backyard of the Clio Avenue address. The motorcycle was stashed behind the shed, the report states.
According to the report, police discovered that Francisco had been released from Parkridge East hospital just before 1 a.m. on Thursday. The hospital is only a few blocks from the burglarized house. The hospital gown found on the bed is similar to the one's used at Parkridge East. Police also found among Francisco's affects a wrist band from the hospital, with an admittance date on it of July 26.
The Harley-Davidson motorcycle was picked up by its owner.