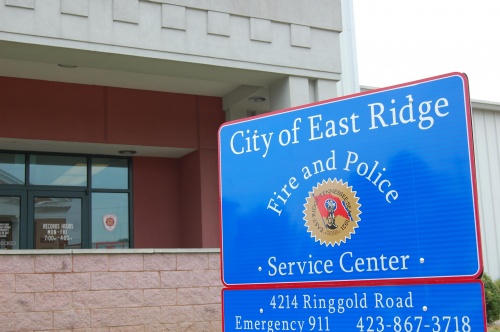 The following information was compiled from ERPD "pass along reports."
Feb. 28 Day Shift
22-002790- 1019 Spring Creek Road- Open Door/Suspected Burglary-
While on patrol police were advised of an open window at this address. On scene police cleared the residence and found nothing suspicious.
No number assigned- West State Line Road- AOA-
Police were dispatched with Fire on a house fire. On scene the fire was in Catoosa County. Officers stood by and blocked the street for Catoosa County Fire.
22-002696- 1323 Frederick Drive- Suspicious Vehicle-
The caller advised of a dark Dodge Ram stopped in the street for an extended period. On scene police spoke with the driver and found he had stopped to look at his GPS.
22-002797- 1105 Sewanee Drive- DUI Arrest
Mario Tomas-Andres was arrested and charged with DUI, open container, and driving without license following a crash investigation at this address.
22-002802- 5306 Oakdale Avenue- AOA
Code enforcement officers requested police at this address due to squatters. On scene police stood by while code enforcement carried out their duties. The residence will be condemned tomorrow.
*********************************************************************
 Night Shift
4300 block Greenbriar Road / Domestic Assault
Police were called to a residence regarding an assault. Officers made contact with a woman, who had a bruise and a knot on her head, a bloody nose, and an extremely bloodshot eye. She advised that she and her boyfriend had gotten into an argument, and he had punched her in the head, which caused her to fall to the floor and hit her head. He was not on scene upon the officer's arrival. However, police were called around an hour later advising that he had returned home. Police made contact with him and took him into custody for domestic assault. Conditions were served. (22-002808)
S Terrace & Spring Creek/SIA (22-002814)
Police observed a vehicle parked off the roadway next to a homeless camp located at South Terrace and Spring Creek Rd. Police encountered James Roden, and two other men. One man told police he was dropping off some personal belongings to his brother, Roden. After checking each party for warrants, Roden was taken into custody for having multiple active warrants for domestic assault, false imprisonment, and failure to appear. He was transported to Silverdale without incident. A field interview report is on file for the encounter.
700 block Frawley Road/Welfare Check (22-002806)
Police responded to 728 Frawley Road  in regard to a welfare check for an anonymous caller who advised of a possible domestic issue between a man and a juvenile female. Upon arrival, police knocked at the residence, but no individuals came to the door. Dispatch advised police the man did have an active warrant for domestic assault. Police could not hear any signs of distress coming from the residence.
1502 McDonald Rd/Harassment (22-002821)
Police were called to the Life Care Center after Jonah Cross called the business in an attempt to threaten his wife. While speaking with an employee at the Life Care Center, she said Cross threatened to shoot her and call corporate on the business. Multiple employees advised this had been a recurring issue with the man. Warrants are being sought for the incident.
6642 Ringgold Road- simple possession/ warrant service
After officers investigated a suspicious vehicle at the Econo Lodge. Pierre Ohera was found to be in possession of methamphetamine, XANAX, and Gabapentin. Matt Sherlock was arrested for a warrant out of Springfield Tn.  22-002818
1410 Mack Smith Road- traffic stop/simple possession
Brandi Ransom was cited for simple possession following a traffic stop at this location.