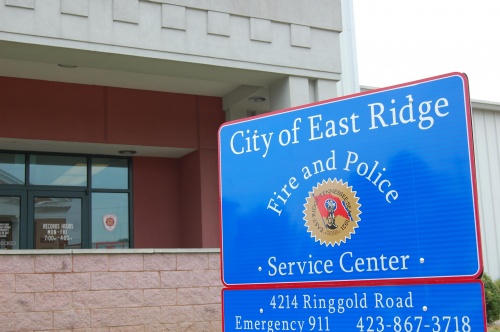 The following information was compiled from ERPD "pass along reports."
March 23 Day Shift
22-004016- 4342 Ringgold Road- Road Rage/Disorder with a Weapon-
En route to the call dispatch advised of a male party in a white Kia K5 had threatened the reporting party and the fellow occupants of the vehicle with a firearm.  On scene police contacted the reporting party in the drive-thru line of Checker's in a red Ford F-250. Inside the vehicle was driver and victims.  The victims stated that they were traveling westbound on Ringgold Rd and that the suspect vehicle a white Kia K5 was following behind very closely and at one point almost rear ended them.  They stated as they were merging into the turn lane in the 4300 block of Ringgold Rd to turn into Checker's the white vehicle went around them and cut them off.  They stated that the driver of the white Kia a male approximately 6'2 and 200 pounds got out of the vehicle screaming at them.  The victims stated the suspect acted like he was grabbing a gun out of the car, however when they exited their vehicle he drove off.  The victims stated they got back in their vehicle and drove to the Checker's drive-thru.  The victims stated approximately 5-10 minutes later the suspect pulled through the Food Lion parking lot while they were in the drive-thru line and exited his vehicle and pulled a black semi-automatic firearm at them.  The victims advised they exited their vehicle again and the suspect fled eastbound towards the interstate.  Police attempted to view possible security footage of the incident from Checker's security cameras, however the employee with access to the footage was off. 
22-004011- 400 block Pine Bluff Drive- Computer Scam-
A woman reported she was scammed out of approximately $20,000. The suspect(s) posing as Microsoft employees and FBI agents were able to convince her to deposit the money into Bitcoin machines and provide the account numbers. The suspect(s) are unknown.
22-004008- 1621 Keeble Street- AOA-
Chattanooga police requested officers check this address for a stolen Jeep Cherokee (GA TBU0691). On scene police checked the vacant lot but the vehicle was not located.  
22-004010- 3400 Lisa Drive #9- Disorder-
The caller requested police assistance removing Tyrone Jones. On scene police spoke with both parties. Jones was found to have a theft warrant through sessions court. He was detained and transported to Silverdale.
22-004027- 7609 Standifer Gap Road- Warrant Service-
Traci Zamora aka Martin was served two East Ridge warrants at the county jail.
*********************************************************************
Night Shift
6514 Ringgold Rd / Narcotics Violation/Crash/Arrest:
An officer observed a crash in the Mapco lot. The driver of the striking vehicle attempted to change seats with the front passenger, and then tried to exit the vehicle and walk away. The subject was identified as Nathan Gannaway. Gannaway was found to have oxycodone on his person and a revoked license. A search of the vehicle yielded Xanax and various paraphernalia. Gannaway was taken into custody and transported to Silverdale. (22-004033)
3400 block Bennett Road / Overdose & Arrest:
Police responded to a residence regarding a male party experiencing an overdose. Upon arrival police made contact with a woman and man who advised that her dad was overdosing on fentanyl. Police located the subject on the kitchen floor unresponsive to police and experiencing agonal breathing. One dose of Narcan was administered and he became responsive. He was transported to Parkridge East by EMS. One male subject was arrested on an outstanding warrant out of Sequatchie County for simple possession of meth. (22-004031)
900 Mcbrien Road / Warrant Service:
During a traffic stop at this location, Elsie Martin and David Ter were arrested on Hamilton County Warrants. (22-004048)
1100 block Altamaha St/ Disorder (22-004037):
Police responded to this address to investigate a damaged power meter and to check welfare on a potentially suicidal subject. During their investigation the subject became belligerent and combative. She was placed under arrest for simple assault.
4214 Ringgold Road/ warrant service (22-004041):
Police served an East Ridge warrant for public intoxication on Brittainey Kincannon at the Hamilton County Jail.
6800 block Martha Ave/ warrant service (22-004047)
Upon investigating a suspicious vehicle it was discovered Hailey Leverette had a warrant through sessions. She was placed under arrest.
1517 St Thomas St / Unknown 911:
Police responded to the Motel 6 regarding a male in room 103 who had called 911 several times and gave no information. Upon police knocking on the door, the male began barricading the door with the furniture inside the room. Police were able to persuade the male to exit the room and he was identified as James Blanks. He was found to be under the influence of an unknown narcotic. He was assessed by EMS on scene and then was taken into custody for public intoxication and misuse of 911. (22-004053)