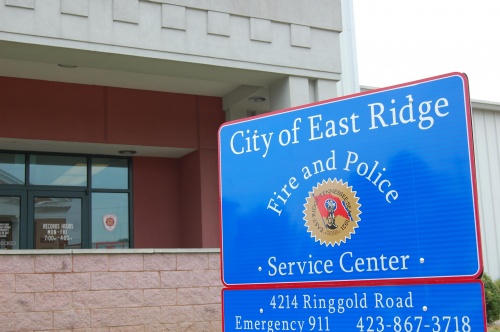 The following information was compiled from ERPD "pass along" reports.
May 23 Day Shift
22-007266- 6700 blk of Ringgold Road- Unknown 911-
Dispatch advised of a phase two 911 call at this location. On scene police checked the area with nothing located.
22-007274- 1600 block  Keeble Street- Runaway Juvenile Recovery-
CPD requested police check this address for a runaway juvenile that had fled state's custody. On scene police spoke with the grandmother. She allowed police to check the house. The juvenile was not located.
22-007283- 800 blk of State Line Road- Check Hazard-
The caller advised of a tree in the roadway. On scene the tree was found to be low hanging over the roadway and resting on power lines. The street department and EPB were notified. Traffic barricades were deployed for traffic control.
*********************************************************************
Night Shift
1410 Mack Smith Road/Simple possession/tattoo paraphernalia (22-007304)
While at the Budgetel Inn on a suspicious person call, police gained information about someone doing homemade tattoos in one of the rooms. Police located the man in room 1220 with multiple tattoo paraphernalia in plain view. Police located .6 grams of methamphetamine in the room as well. The man was issued two misdemeanor citations in lieu of arrest.
22-007296 – Auto Theft / Recovery / 5900 Ringgold Road:
Police were called to this location for a stolen vehicle recovery. Police were advised a male, later identified as Travis Martin, dropped off a silver Kia Sorento, which was confirmed stolen out of East Ridge. While awaiting the work to be done, he got into a 2006 red Chevrolet Silverado and took off. Warrants are being sought for two counts of auto theft and driving on a revoked license.
1300 block John Ross Rd/assist other agency (22-007297):
Chattanooga requested East Ridge Police check for a blue Chevrolet Cobalt at this address. The vehicle was said to be involved in a hit-and-run accident. Police were unable to locate the vehicle.
5210 Weaver St. (Theft 22-007300):
The resident called police after a package was stolen off of her front porch. The victim stated a package containing approximately $140 worth of H&M Toddler clothes was missing from her porch when she received the confirmation email from the company. Report on file for the incident.