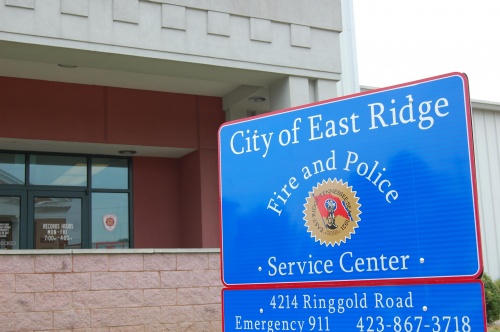 The following information was compiled from ERPD "pass along" reports.
May 24 Day Shift
22-007320- 610 Stimpson Drive- Suspicious Vehicle-
The caller advised of a suspicious gray vehicle parked in the neighborhood. On scene police spoke to the driver. He advised he is a contractor waiting to start a job in the neighborhood.
22-007321- 323 Camp Jordan Parkway- Shots Fired-
The caller advised he heard a gunshot and it came from inside a silver Toyota Avalon parked at the pond. On scene police checked the area but the subject vehicle had left the scene. Fishermen at the pond advised the noise they heard was a tractor backfiring.
22-007323- 1409 Altamaha Street- Disorder-
The caller advised a homeless male was at the business refusing to leave. On scene police spoke to the male and he decided to leave.
22-007326- 6725 Ringgold Road- Disorder-
The caller advised a male at the rear of the business was acting odd. On scene police spoke with the male and found he had locked his keys in the car. Police assisted him with entering the vehicle and sent him on his way.
22-007327- 5900 block Ringgold Road- Mental Health-
The caller requested police assistance with mythical creatures disguising themselves as his car seats. On scene police spoke with a man. He requested an ambulance but declined transport to the hospital. A short time later he decided to allow police to transport him to Parkridge East. His vehicle was towed by Broomes.
22-007334-1410 Mack Smith Road room 2119- Assault-
Police arrived on scene and spoke to the victim. The man advised his mother's boyfriend, Douglas Lyles, chased him and stuck him multiple times in an attack. The victim stated he and Lyles were in an argument about keys to a truck when Lyles began chasing him. The victim states he ran into the room where he was assaulted by Lyles. Police also spoke with a female witness. She advised she witnessed the two fighting however she did not observe the start of the altercation. She advised she separated the two and Lyles left the scene. The victim wishes to prosecute against Lyles for simple assault and police will be seeking warrants for his arrest.
22-007336- 2106 McBrien Road- Burglary in Progress-
The caller advised he observed an unknown male enter the vacant house across the street and remove items. He advised the male then left south on McBrien in a silver Buick Lesabre. Police checked the area, but the suspect was not located. It is currently unknown who owns the property.
*********************************************************************
Night Shift
(22-007351) 6500 Garner Ave- Public Intoxication / Arrest-
Christopher Mason was arrested at this location after police observed him stumbling down the road into oncoming traffic.
5310 Connell Street / Disorder:
Savannah Goins was arrested for public intoxication, disorderly conduct, and resisting arrest following a call for a disorder at this location. (22-007356)
4214 Ringgold Road/Warrant Service (22-003275)
Mark Bennett was arrested on an East Ridge Warrant while at the Hamilton County Jail for theft of property.
1502 McDonald Road/PI/ Disorderly (22-007355)
Theodore Semonski was arrested for public intoxication and disorderly conduct after causing a disorder at the Life Care Center.
4214 Ringgold Road/Warrant Service (22-007360)
Kiara Carson was arrested on six East Ridge warrants while in custody at the Hamilton County Jail.
(22-008363) 3320 Ringgold Rd. / SIA / Warrant Service:
David Tarpley was arrested on 451's following a consensual encounter at this location.
3725 Fountain Ave Apt 67/ Domestic assault (22-007362)
A man claimed a woman assaulted him and then fled before police arrived. Police checked the area but did not locate her. At this time there is not enough evidence to pursue warrants for her.